SENSOR SOLUTIONS ARE FIT FOR FOOD PROCESSORS
30-06-2017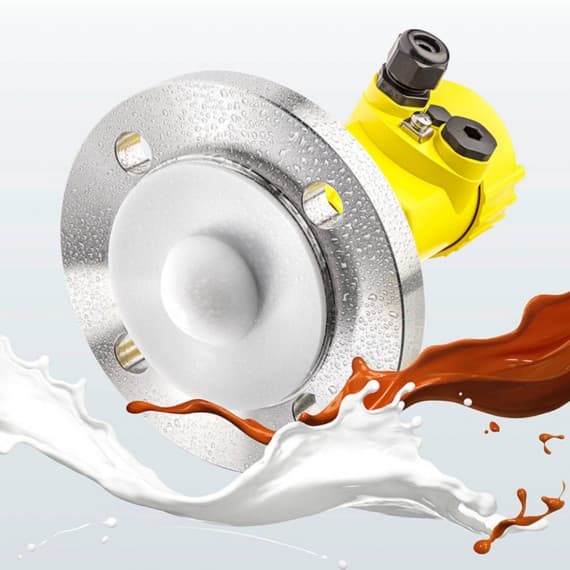 One company that is sure to be on the radar at foodpro 2017 will be sensor specialist VEGA Australia, which will be demonstrating a range of measurement solutions for food manufacturers and builders of food processing machinery on stand W37.
The company's ranges of sensors for use under hygienic process conditions measure level and pressure in tanks, containers and pipes with both high accuracy and high reliability. These sensors answer the special requirements of the food industry with gap-free designs, certified materials and process fittings, and shock-resistant, dry ceramic sensors.
Particular examples on show at foodpro range from the VEGAPULS WL S 61, an entry-level radar sensor for continuous level measurement of water and wastewater, to the VEGAPULS 64 the industry's first radar level gauge for liquids to operate at 80GHz.
While these two sensors may be from different ends of the market, they share one thing in common in that both can be remotely interrogated, adjusted and controlled using a common smartphone, thanks to the inclusion of a Bluetooth interface.
The company's radar level sensing portfolio is not limited to liquid applications. Also on show at foodpro, the VEGAPULS 69 brings this technology to bulk solids, making it suitable for food industry silo measurement applications from grains to flour and sugar.
Also sure to be of interest to food and beverage processors, the VEGABAR 80 series of pressure transmitters are finding widespread use in the industry for both pressure and level measurement. These ruggedly constructed sensors feature fully flush ceramic diaphragms and can handle industry standard CIP and SIP procedures.
VEGA offers a wide range of sensors for the food processing industry, and the company's engineering experts will be available at foodpro to discuss the full range of applications covered.
VEGA Australia
1800 817 135
www.vega.com