SELF PROPELLING WALK-BEHIND SWEEPER CLEANS HOUSE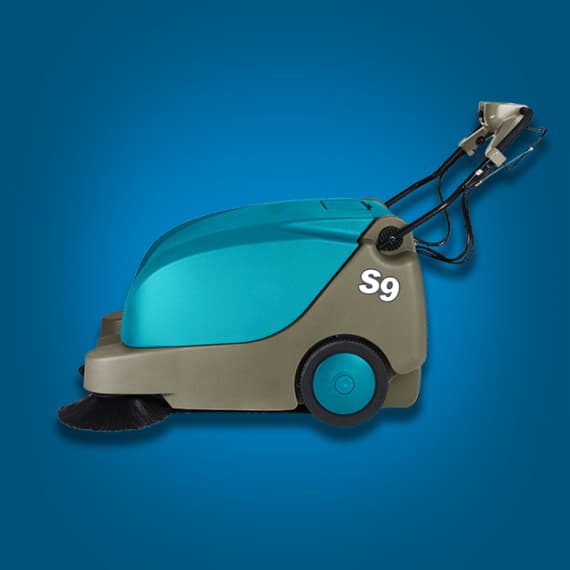 The Tennant S9 is a walk-behind sweeper with a big capacity for cleaning up - both outdoors and in – and without changing brushes.
With its 900mm path width and 60L hopper, the maintenance-free battery-powered S9 sweeper is perfect for large areas.
Its TwinMax technology uses two counter-rotating brushes to maximise pick-up of both small and large debris on all different floor surfaces, and the dual side brushes feature tool-free adjustment when switching between jobs.
Its self-propelled operation and easy-to- learn controls mean that anyone can be up and sweeping with minimal training. And its sound level of just 62 decibels means the S9 can sweep anywhere and at any time - even in noise-sensitive environments.
It's rugged as well, with a brush bumper to protect the side brushes.
Tennant
1800 553 8033​​​
au.tennantco.com