SELF-DRIVING CARS FOUND TO HAVE HIGHER ACCIDENT RATE
05-11-2015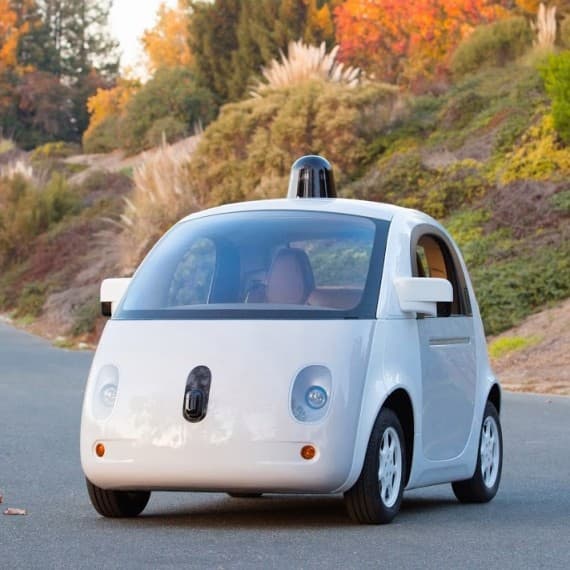 A new study has found that self-driving cars may not be as safe as their developers claim.
In fact, under a different metric of safety, they were found to be more dangerous.
The new study, conducted at the University of Michigan in the US, found that autonomous cars were five times more likely to be involved in accidents than human-driven cars.
The study involved the driving records of 50 Google, Audi, and Delphi self-driving vehicles – three of the ten companies approved to test the technology.
The study covered more than 1.9 million kilometres in 2013, experiencing 11 accidents in total, yielding 14.6 accidents per million kilometres.
During the same time period, conventional vehicles driven in the US experienced only 1.9 accidents for every million kilometres travelled.
However, the circumstances of the accidents differ in a number of ways, and the accident rates calculated are far from a perfect indicator of the relative safety of self-driving and conventional cars.
For instance, whereas the accidents suffered by self-driving cars are meticulously documented, it's uncertain how many accidents experienced by conventional cars go unreported.
The authors, Brandon Schoettle and Michael Sivak, multiplied the number of accidents for conventional cars by 2.5 based on an estimate by the National Highway Traffic Safety Administration that 60 percent of property-damage accidents go unreported, but the real number of unreported accidents could be much higher (or lower).
Accidents involving self-driving cars resulted in injuries only 18 percent of the time, compared to 28 percent for conventional cars, and had a fatality rate of 0 percent, compared to 0.01 percent for conventional cars.
The sample size for self-driving cars is still exceedingly small compared to the data set for accidents experienced by human-driven cars, which was drawn from over 4.6 million kilometres driven in 2013.
A number of factors also makes the number of self-driving accidents lower than it would be under normal conditions.
The self-driving cars were tested in temperate regions of the US where snow and ice, which self-driving cars aren't prepared to deal with yet, are rarely a factor.
The cars by Audi and Delphi were driven on highways, and Google's through the suburb of Mountain View.
Yet self-driving cars do have another point in their favour. As Google never stops reminding us, their test vehicles have yet to be responsible for a crash, and the same is true for Audi and Delphi's fleet in 2013.
In other words, 100 percent of the accidents were the result of a collision with a human-driven vehicle.
In contrast, only 68 percent of conventional car accidents was the result of crashing into another vehicle; 16 percent of accidents resulted from colliding with a fixed object, and 14 percent with a moving non-vehicular object.
It's important to keep in mind that the data set in the study was from 2013, and there's still plenty of room for self-driving technology to progress.
Source: Epoch Times