Self-adhesive bumpers from NPA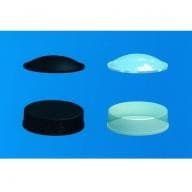 NPA, a leading supplier of cable and wiring accessories and electronic hardware, now offers a range of crack-resistant, moulded polyethylene, self-adhesive bumpers from Keystone Electronics Corp.
The bumpers are equipped with high-strength adhesive backing to guard against vibration and slippage on equipment, chassis and panels. 
Easily installed, these new "stick-on" bumpers firmly adhere to equipment surfaces while protecting internal components and preventing nicks, scratches and scuff marks. 
Packaged in sheets, they are available in black or clear rectangular (flat) or cylindrical (domed) shapes. Sizes range from .250" to .500" diametres. 
Keystone Electronics Corp is a major manufacturer of interconnect components and hardware and provides a full complement of stamping, machining and assembling services. Keystone is ISO-9001 :2008 certified and RoHS, REACH compliant with US headquarters and offices in Canada, Europe, Australia and Asia. 
NPA Pty Ltd
Ph: 08 8268 2733