Published 28-01-2020
| Article appears in February 2020 Issue
SEE-THROUGH POLYCARBONATE GUARDS IMPROVE MACHINERY SAFETY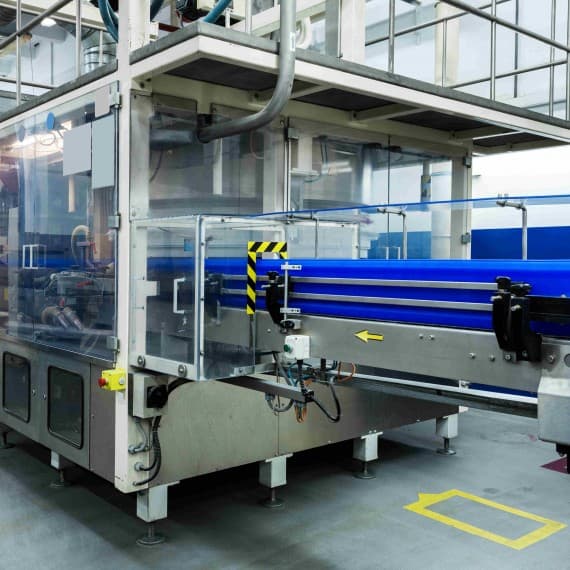 Advances in engineering plastics are delivering new machinery and structural safeguarding benefits with lightweight and strong see-through materials such as Wearguard polycarbonates that can be used in place of metals for outstanding protection against hazards.
These transparent and tough materials - which simultaneously enable high visibility of processes while providing protection against hazards - are well suited to industrial machinery retrofits, updates and new technology installations as employers introduce advanced and often high-speed machinery to gain the benefits of digital automation initiatives under Industry 4.0.
"As the pace of industrial change accelerates, employers have a commensurate obligation to update their risk management plans in accordance with recognised safe work codes and employer duties of care," says Laurie Green, Managing Director of Cut To Size Plastics.
These changing needs – and the see-through protective materials applicable to them – particularly apply to industries that may be employing new technology or introducing new workplace environments centring on high-speed production, distribution and maintenance.
The environments against which employees must be protected include impact and injury hazard, moving parts and electrical, heat and chemical processes across a wide range of industries.
One of the future-focused materials from Laurie Green's company's global ranges of engineering plastics is Wearguard polycarbonate, which is outstanding for its impact resistance (Izod impact tested to 90kgfcm/cm) and for its shock load resistance, which is many times that of acrylic clear sheet, for example. These properties make it ideal for see-through safety and indoor and outdoor glazing and protective applications, which until recent years required the use of metal or similar material.
Wearguard is virtually unbreakable, even where exposed to robust interior industrial environments, or to exterior security or protective challenges where it may be required to resist rough weather and vandalism. Applications include: viewing and protective panels and machine guards for safety in industry; cabin panels on heavy machinery and materials handling machinery; and sight glass tubes for observation of industrial and process liquid levels.
Wearguard displays consistent high transparency – commensurate with thicknesses used – and also offers high heat resistance, with a melting point of 150°C. The material is not influenced by sudden changes in temperature and humidity, which makes it ideal for applications such as skylights, sign faces and institutional vandal-resistant glazing. It offers excellent dimensional stability and is readily machined by cutting, drilling or bending.
Cut To Size has expanded its capacity to custom-fabricate Wearguard safety and glazing products with its new Morbidelli Author M100F heavy duty CNC router and machining centre.
The machinery's rapid working cycle times and reduction of idle times also enhance Cut To Size's ability to cost-effectively supply high precision components from its broader ranges of versatile engineering plastics.
Cut To Size Plastics
1800 288 274
www.cuttosize.com.au