Published 24-03-2020
| Article appears in Issue
Second government stimulus welcome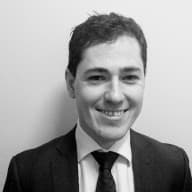 Industry Update welcomes the government's second stimulus package announced on 22 March. Together with the first package, federal government stimulus now totals $189 billion over four years – equivalent to 9.7% of annual GDP. The second package reflects the government's continued commitment to supporting the economy as the economic impact of coronavirus rolls on.
As with the first package, the focus of the new stimulus is on helping businesses stay afloat and retain staff. Industry Update commends the business focus.
The key measure for businesses is an effective doubling of the previously announced Boosting Cash Flow for Employers. The government is now providing eligible small to medium sized enterprises tax credits of up to $100,000 on their activity statement, with refunds to be paid by the tax office within 14 days of activity statement lodgment. The payments will be available to businesses that employ people and have an aggregated annual turnover of under $50 million. Not for profits, including charities, are also eligible.
Employers will now receive two separate credits under the scheme. For the period to end June, they will receive a tax credit equivalent to 100% of withheld wages or $10,000, whichever is higher, up to a cap of $50,000. Quarterly lodgers can receive their credit across quarters ending March and June, although it will still cut out once they hit a combined credit of $50,000. Monthly lodgers can receive the credit for months from March to June. To help front-end the benefits, monthly lodgers will receive triple the applicable tax credit for the March activity statement. However, they still face a $50,000 cap for the period to end June, so their subsequent payments will be reduced.
In addition, employers will be eligible for a second tax credit of up to $50,000. This will be paid out in the July-October period. The second credit will be equal to the total tax credits they received in the first period. Combined, the two credits will see employers receive $20,000 to $100,000.
Industry Update commends the boosting cash flow scheme but would encourage the government to examine ways of speeding up the delivery of the money.