SECOND EARTHQUAKE HITS MANUFACTURING HUB IN JAPAN
20-04-2016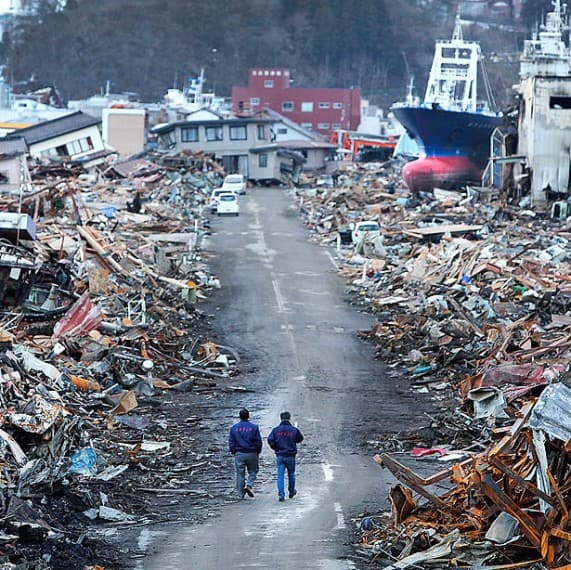 Japanese companies including electronics giant Sony Corp and Honda Motor Co were forced to halt production after a second powerful earthquake struck a key manufacturing hub in southern Japan last weekend.
Sony said it will extend the closure of its image sensor plant in Kumamoto located in the southern island of Kyushu. It had already shut the plant after an initial deadly quake rocked the region last Thursday.
The PlayStation maker said operations at its image sensor plant in Nagasaki, also in Kyushu, will be partially suspended too. Sony is assessing damage at the two plants and does not yet have a timeline for resuming operations.
Sony controls about 40 percent of the market for complementary metal-oxide semiconductor (CMOS) image sensors, a type of integrated circuit that converts light into electrical signals. The company is a major supplier to Apple Inc's iPhones.
"We are still checking for potential damage to the plants, which usually operate on a 24-hour basis," a Sony spokesman told Reuters. "We do not yet know how the closures will impact supply to customers like Apple."
A devastating earthquake and tsunami in northern Japan in March 2011 temporarily knocked out part of Japan's auto supply chain. Some companies have since adjusted the industry's "Just in Time" production philosophy to limit any repeat of that costly disruption.
Other electronics makers were also forced to stop production in Kyushu, which has grown as a manufacturing hub over the past two decades. Kyushu accounts for roughly 25 percent of semiconductor output in Japan by some estimates.
Renesas Electronics Corp closed its plant in Kumamoto, which produces microcontroller chips for automobiles. It will not resume production until it completes its damage assessment.
Mitsubishi Electric Corp halted production at its two plants in Kumamoto which produce parts including liquid crystal display modules. It has no timeline for resuming production.
The natural disaster also had an impact on major automakers, which had just stopped their production lines to inspect for any damage from the previous earthquake.
Honda Motor Co Ltd halted production at its motorcycle plant in Kumamoto with an annual production capacity of 250,000.
Toyota Motor Corp halted production at three plants producing vehicles, engines and transaxles in Fukuoka. Toyota said there was no damage at its plants, but it was checking the status of its suppliers. It will decide on Sunday whether to resume production.
Nissan Motor Co Ltd stopped production at its Fukuoka plant, which produces vehicles including the Serena, Teana, Murano and Note.
Kumamoto prefecture account for about 1.1 percent of Japanese GDP, compared to the combined 6.2 percent of the four prefectures which suffered the heaviest damage from the 2011 natural disaster, according to strategists at Barclays.