SECO INTRODUCES NEW GENERATION MODULAR REAMER SYSTEM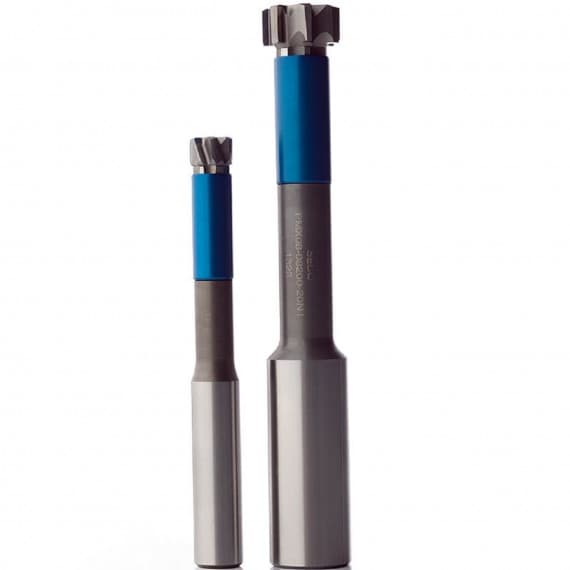 Seco's latest Precimaster Plus modular reamer system builds on the success of the company´s original Precimaster.
The latest offering features a new high-precision connection, solid-carbide disposable heads as well as common holders for blind and through-hole applications.
Such enhancements boost reaming speed, stability and versatility for more precise, cost-effective hole production, with size tolerances held to between 15 and 25 microns and surface finishes of Ra. 4 to Ra. 8.
The system´s patented connection ensures reamer head exchanges are fast and easy with repositioning repeatability and runout of under three microns.
A special three-vertical-drive-pin design enables the connection to easily handle extremely high levels of transmissible driving torque. Internal axial clamping forces draw the reamer heads up into the system shanks, creating a strong, secure interface.
Precimaster Plus uses solid-carbide disposable heads in diameters that range from 10 mm to 60 mm and mount to four standard shank sizes.
Shank lengths are available in short, medium and long options to accommodate restricted clearance situations, common hole depths and up to 10 x D, respectively. Solid-carbide heads, when compared with traditional brazed-tip technology, allow for an increased number of cutting teeth on the same head diameters for up to 30 percent faster feed rates.
Solid carbide also extends tool life by up to 30 percent, delivers increased stability for tougher materials and makes for a more cost-effective system.
For chip control and management, Precimaster Plus reamer shanks can apply different types of flushing for both blind and through holes. Tool body coolant outlets in the front force the chips up along the head flutes and out the blind holes, while standard through-tool coolant blasts the chips forward and away from the tool for efficient through-hole reaming.
Further, the Precimaster Plus features three lead geometries for universal, aggressive feed and fine finish operations as well as five reamer head grades, involving coated and uncoated carbide and cermet, to ensure optimised performance in all workpiece materials.
Seco Tools
1300 557 326