SEATFROG FROGLEAPS INTO FUNDING PARADISE
02-06-2016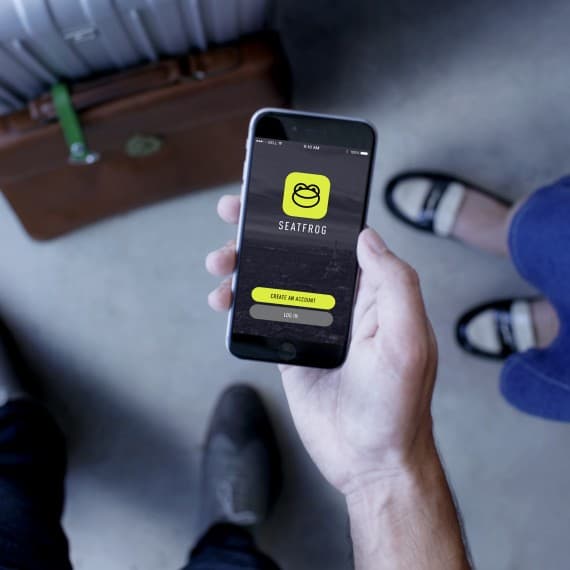 Seatfrog is a technology company transforming the future of airline upgrades through live bidding on mobile right up to the gate, and they've just secured AU$1.2 million seed funding.
The funding round was led by respected London-based venture capital firm HOWZAT Partners, the investment team behind hotel metasearch business Trivago which sold to Expedia Inc in 2013 in a deal worth US$1billion.
Seatfrog unlocks revenue opportunities for airlines by auctioning premium seats — guaranteed to fly empty — right up until the time of departure. It operates unlike any other upgrade technology or platform in the market.
A world first, Seatfrog is the only mobile platform enabling airlines to extend upgrades this close to take-off, ensuring a seamless customer experience for the passengers of today and allowing anyone to secure an upgrade in just a few taps.
Seatfrog delivers superior user experience with in-app payments and new boarding passes issued direct to the passenger's mobile for scanning at the departure gate, in one simple transaction.
The Australian startup, which launches globally this year, has already attracted the likes of former Qantas International CEO and aviation industry veteran, Simon Hickey, as an advisor.
The AU$1.2 million cash injection will bolster Seatfrog's already impressive team, bringing together the best minds in data science and development to support the company's accelerated growth.
"Every year, millions of premium class seats fly empty across the globe, representing billions of dollars in unrealised revenue opportunity," Iain Griffin, CEO and co-founder of Seatfrog said.
"For airlines, ancillaries are currently estimated to be worth around US$60 billion. Seatfrog's technology dramatically broadens the scope of this market opportunity by making upgrades seamless for passengers and maximising efficiency and profit for airlines."
Seatfrog is already tightly integrated with airlines' booking systems, enabling frictionless set-up in a matter of days, and ensuring a seamless customer bidding experience through the smart use of live data.
Former Qantas International CEO and Advisor to Seatfrog, Simon Hickey, said:
"Seatfrog brings a level of intelligence and capability we haven't seen before and I'm excited to see them drive innovation with airlines."