THE SEARCH FOR BIG IDEAS IN GLOBAL WASTE MANAGEMENT
15-11-2016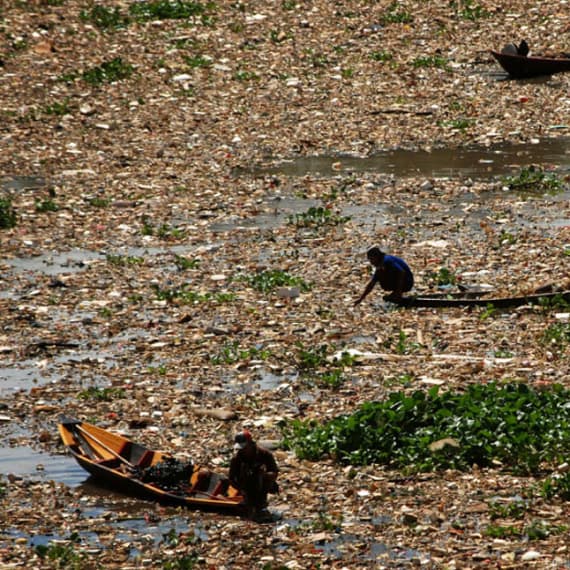 An Australian business accelerator is on the hunt for solutions to the growing global waste problem that can be quickly brought to market.
Announced during the United Nations Regional 3R Forum in Adelaide, South Australia, the venture fund, run by Innovyz, is looking for ideas, inventions and products that can be quickly developed into profitable companies.
Innovyz Chairman Philip Vafiadis said his company's nine-month commercialisation program would develop up to 10 new companies to become leading innovators in the waste and recycling sector.
"We will go out and find the best ideas to solve one of the world's biggest problems," said Vafiadis. "But this is also a huge economic opportunity."
The program will be funded by yet-to-be-named green industry companies and a $750,000 loan from the government of South Australia.
"This is a recycling loan that will be repaid and reinvested in future work," said Vafiadis.
The accelerator program is partnering with Green Industries SA, the government agency responsible for recycling and waste management in South Australia.
Green Industries SA chief executive Vaughan Levitzke said although South Australia had been successful in achieving a recycling rate of almost 80 per cent, it was less successful in commercialising its solutions.
"The has been a gap between the ideas and the commercialisation but now we have the acceleration system set by Innovyz that will help bridge that gap," said Levitzke.
The waste sector is worth $1 billion to South Australia, which is known for its container deposit legislation and ban on plastic shopping bags. Western Australia, New South Wales and Queensland have recently enacted similar recycling schemes.
According to the Waste Management Association of Australia, the waste and resource recovery industry makes at least a $14.2 billion contribution to the Australian economy each year.
In the past four years Innovyz has helped 50 Australian companies raise almost $40 million for an estimated current value of $240 million.
Its program takes entrepreneurs through an intensive nine-month program where they are paired with business mentors from across the world to define the scope of their projects and then refine them to the point of being able to raise capital.
Companies formed through the accelerator program include Bluedot Innovation, Makers Empire, Gooroo Ventures, and Titomic – which recently saw its pre-IPO oversubscribed.
Vafiadis is asking universities, research institutes, entrepreneurs and anyone with a big idea that is broad enough to have a impact on the problem of global waste to register through its website.
"The idea needs to be able to be done quickly," he said.
Applicants will be reduced to a short-list of 15 and brought to South Australia for an orientation weekend before a final list of 10 is determined.
The 10 finalists will be enrolled in the program at the Innovyz co-working space at the Tonsley Innovation District in Adelaide and given $10,000 to help with the commercialisation of their idea.
The United Nations Regional 3R Forum brought more than 350 people from 40 countries to Adelaide for the world's largest waste and recycling sector forum.
The forum recognised South Australia's position as the leading recycling and waste management state in Australia.
"South Australia is recognised globally for its leadership in waste management – including our 1977 container-deposit legislation, action on plastic shopping bags, and landfill bans on e-waste and globes," said the Premier of South Australia Jay Weatherill.