SCRUBBER-DRYERS DEAL WITH INDUSTRIAL-GRADE GRIME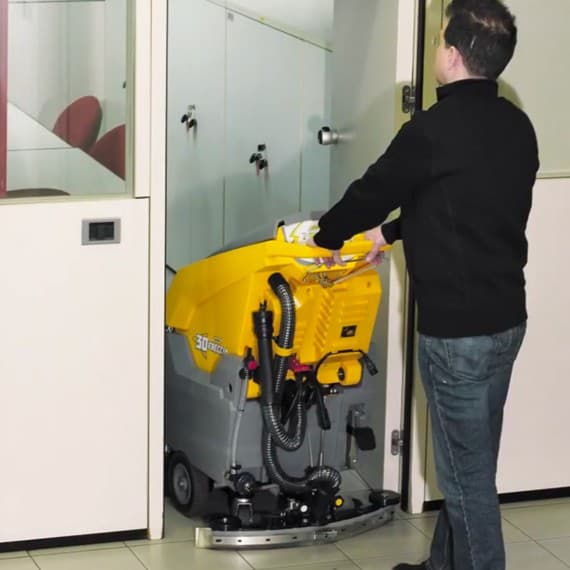 There are some surface cleaning tasks where there's no substitute for scrubbing to remove ground in dirt, spills or oily grime. And the modern way to scrub is using a fully featured scrubber dryer.
The Italian-made Ghibli range of scrubber-dryers from Spitwater have been chosen for their performance and reliability in numerous commercial and industrial applications.
Featuring high-quality motors up to 750W, the range includes both mains and battery-powered options with onboard chargers. And the high-capacity versions will provide as much as 2 hours operating time from a single charge.
The walk-behind scrubbers feature a highly manoeuvrable design that enables them to clean right up to the edge.
The brush head is adjustable to allow the scrubber to work on any surface without stressing the motor. And the cleverly designed squeegee ensures that surfaces are safe to walk on immediately after cleaning.
Spitwater
1800 172 005
www.spitwater.com.au