Published 09-06-2020
| Article appears in June 2020 Issue
SCREW JACK SYSTEMS LIFT THE WEIGHT OFF YOUR SHOULDERS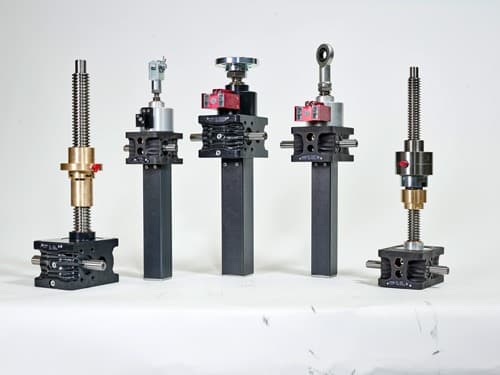 T.E.A. Transmissions' new range of ZIMM screw jack building block systems has arrived. Revised and expanded to include the innovative ZE range, the application potential of the ZIMM line has substantially increased.
The development of screw jack systems has evolved to push, pull, lift, lower and position loads of anything from a few kilos to hundreds of tonnes.
Today, screw jacks can be linked mechanically or electronically, and with advances in motion-control, loads can be positioned to within microns.
At a time when industry demands cleaner, quieter and more reliable solutions, improvements in gear and screw technology make screw jacks a real alternative to hydraulics.
The new ZE ZIMM system is compact and corrosion-protected on all exterior components and housing. The ZIMM 3D/AR App for smartphones and tablets provide a look at the ZE evolution, while the ZIMM Online Configurator allows users to design their own system.
The standard Z and GSZ ZIMM range is also available with a choice of screw jack body sizes and material options that include aluminium, cast iron, stainless steel, plated or specialist bodies. All of the above options are available in either a standing or rotating screw.
T.E.A. has also increased their range of available add-on components, including safety nuts, anti-backlash mechanisms, ball screws, stainless spindles, connecting shafts, lubrication devices, linear measuring and encoding systems.
Customers benefit from T.E.A.'s versatile screw jack product range and its solutions as complete systems can be provided from one supplier, saving time and costs in design, purchasing and assembly. All of this is backed by ZIMM's top-flight technical support as required.
For more information visit the T.E.A. website at www.tea.net.au.
T.E.A. Transmissions Pty Ltd
0741 292 533
www.tea.net.au