SCIENTISTS TURN CO2 INTO USABLE METHANOL
05-02-2016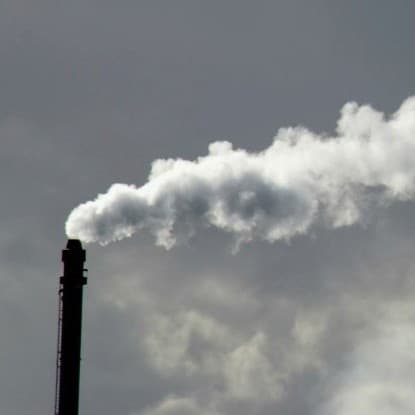 In world first researchers have proven that they can capture CO2 nd convert it to methanol, which can be used as a fuel, hydrogen storage, fuel cells, and possibly building blocks for plastic.
This means that scientists will be able to suck CO2 from the air and convert it into something useful.
"Direct CO2 capture and conversion to methanol using molecular hydrogen in the same pot was never achieved before," lead researcher G. K. Surya Prakash, from the University of Southern California, told Phys.org.
Although making methane out of CO2 is not new, the team has been able to speed up the process to make it a lot faster and usable.
The catalyst that was used is based on the metal ruthenium, which allows the CO2 to be added to the hydrogen without needing to transform.
Preliminary tests has shown that the new catalyst, with a few extra compounds, can convert up to an impressive 79% of CO2 that is captured from the air into methanol. At the end of the process, the methanol is mixed with water, and according to the scientists, it can be distilled out.
The catalyst can be reused so the reaction can happen over and over again.
The process is simple, and the new catalyst has been the answer that scientists have been looking for, for years.
"Developing stable homogeneous catalysts for CO2 reduction to methanol was a challenge," said Prakash.
"Majority of the catalysts stopped at the formic acid stage. Furthermore, we needed a catalyst that could reduce carbamates or alkylammonium bicarbonates directly to methanol. We have achieved both with our catalyst."
The critics say that this new process gives permission for humans to produce more CO2, since it can be sucked out of the air if needed.
The researchers have said that their work is meant to supplement the carbon cycle, which humanity has broken with burning more fossil fuels.
"If society starts using methanol as a source of fuel and energy, and can get that ethanol from excess CO2, then it might help restore the balance," they explain.
With 70 million tonnes of methanol being produced a year, later being turned into plastic, the new technique will help reduce the financial and environmental burden of production.
"We will continue the studies to develop more robust catalysts that work around 100 to 120 °C," Prakash told Lisa Zyga from Phys.org.
"We would like to perform the chemistry in a preparatively useful way, wherein there are no solvent or reagent losses."