SCIENTIST/ENTREPRENEUR WINS LEADERSHIP AND INNOVATION AWARD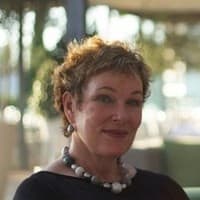 Dr Jane Oppenheim, Ego Pharmaceuticals: "honoured"
Dr Jane Oppenheim, the Scientific and Operations Director of Ego Pharmaceuticals, has been presented the Clunies Ross Entrepreneur of the Year Award by the Australian Academy of Technology and Engineering, in recognition of her leadership and innovation.
Oppenheim leads the research and development of skin products, all based on strong science, that help resolve issues like skin tears and eczema. They include well-loved brands such as QV Skincare and SunSense sunscreen.
Demand for Ego's products across 24 countries has grown by a compound average rate of 12 per cent over 30 years, and exports now make up 50 per cent of the business's sales, laying the basis for continuous modernisation of manufacturing facilities and the growth of jobs at the company's plant in the south-eastern Melbourne suburb of Braeside.
Over the past 10 years, staff numbers at the plant have grown from 192 to 450, with another 157 marketing staff based overseas.
The Australian Academy of Technology and Engineering is a learned academy operating as an independent, non-political and expert think tank helping Australians understand and use technology to solve complex problems. The awards are named in honour of Sir Ian Clunies Ross, a pioneer in veterinary science, who became Chairman of Australia's national science agency CSIRO in 1949.
"The Clunies Ross Awards have been offered since 1991, recognising people who have applied outstanding technological achievements for the benefit of Australia," Academy President Professor Hugh Bradlow says.
"The nation's future prosperity depends on embracing new technology to address critical national challenges.
"More than ever, we need knowledge creation, technology and innovation that can be harnessed to drive commercialisation and economic and social benefit.
"Dr Oppenheim has made a tremendous contribution – delivering skin products that change people's lives and in the process creating export-based jobs."
Oppenheim says she is honoured to receive the award.
"My focus is on creating and manufacturing products that can treat and prevent skin problems.
"Use of our QV Skin Lotion twice daily reduces skin tears in residents of aged care home by up to 51 per cent – which is significant, given up to 40 per cent of residents can suffer tears, each of which costs $488 to treat.
"I'm also proud of our work on improving eczema among children. Our QV Intensive Moisturiser reduces children's hospital stays and gets them back to school and family faster.
"At Ego, we're constantly upgrading our production facilities so we can manufacture better products, more efficiently. Our next step is industry 4.0 – having all our machines connected and 'talking' to each other."