SCIENTIFIC CAMERAS OFFER OPTIONS FOR IMAGING AND SPECTROSCOPY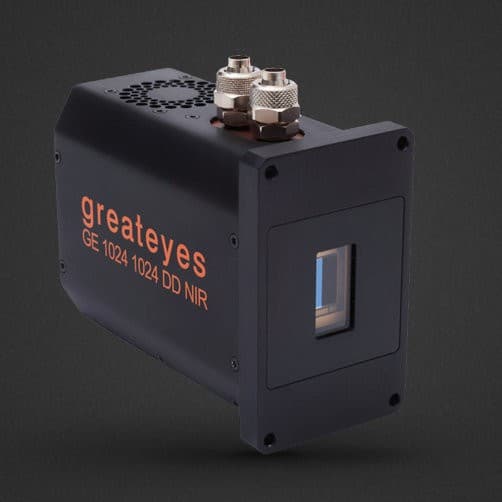 Scitech offers a range of 20 different scientific cameras from German company GreatEyes. These cameras are designed for various imaging and spectroscopy applications in the UV, VIS and NIR range.
The deep-cooled high-performance CCD detectors are very compact, and combine highly sensitive sensors with ultra-low-noise 16bit electronics for optimal detection of weak signals.
Different models offer varying combinations of pixel formats, sensor technologies and sensor coatings to provide optimal solutions for each imaging or spectroscopic application.
The full frame CCD sensors are housed in hermetically sealed vacuum chambers with multistage Peltier elements. The cameras provide a wide range of operating functions, including flexible binning operation, various trigger and synchronisation modes, software switchable gain and temperature monitoring of both the sensor and the Peltier hot side.
All cameras come with GreatEyes Vision software, a software development kit and drivers for both LabVIEW and EPICS.
Scitech
03 9480 4999
www.scitech.com.au