SCIENCE SURVEY HIGHLIGHTS IMPORTANCE OF STEM INITIATIVES
07-03-2018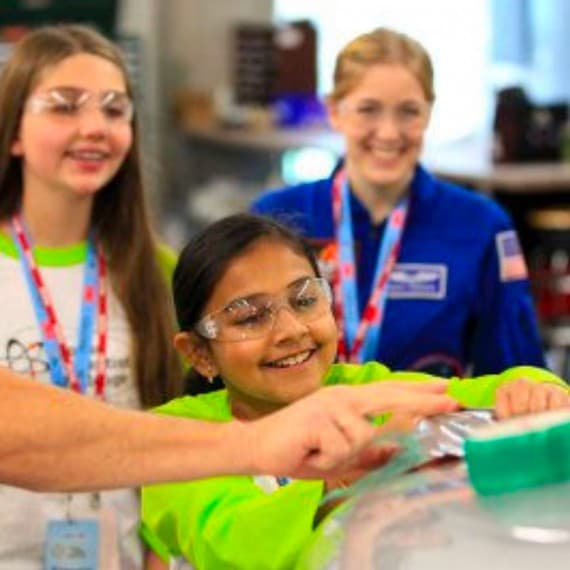 A global survey of the public perception of science commissioned by 3M has come up with some worrying findings that highlight the importance of STEM educational initiatives the world over. And while Australia was not among the 14 developed and emerging countries surveyed (with 1000 surveys conducted in each of the 14 countries), the majority of the findings will resonate with anybody with an interest in the scientific literacy of the working population.
The first annual 3M State of Science Index certainly comes up with a positive sentiment: 87% of those surveyed viewed science as fascinating, not boring. However, when it comes to anything verging on participation, there appears to be something of a disjoint.
The study found more than one-third of people are intimidated by science, with 36% thinking that only geniuses can have a career in science. And (as you might expect) this is made worse by the gender gap: for example, women are significantly less likely to believe a career in engineering would be satisfying (9% compared with 25% for men).
Perhaps the most surprising statistic, though, is that 66% of those surveyed thought that science had little or no effect on their daily lives.
This surprising result may have more to do with the age distribution of those surveyed. While 27% of adults globally could not see the point of needing to understand science now, 92% of parents wanted their children to understand it better.
Interestingly, in developing nations the attitudes were even more extreme, with almost half of adults in India and China disinterested in their own knowledge but with even greater support for STEM education for the next generation.
In the light of the findings of the State of Science Index, 3M has appointed its first-ever chief science advocate. Dr Jayshree Seth will act as an ambassador to foster and contribute to dialogues on the image of science and the importance it plays in improving lives around the world.
Her appointment builds on the company's 40-year commitment to foster the next generation of scientists and improve lives, including contributing substantial resources to support STEM initiatives worldwide.
According to Dr Sreth: " I want people to know you don't need to be a genius to be a scientist. I want people to understand how science improves lives and drives the innovations we rely on every minute of every day. And, ultimately, I want to be a part of the solution that creates a new generation of science advocates."
The full State of Science Index report is on the 3M website.