SCHEDULED ON-SITE SERVICING AND 24/7 BREAKDOWN SUPPORT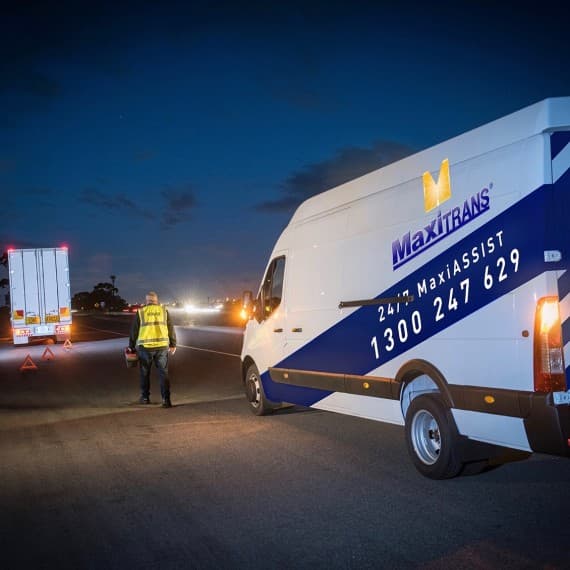 MaxiTRANS has launched MaxiASSIST, a mobile support network providing scheduled on-site servicing and 24/7 trailer breakdown support to transport operators.
"MaxiASSIST's on-site servicing capability is designed to provide customers with a significant increase in uptime," MaxiTRANS General Manager Service Gary Buchanan says. "MaxiASSIST can conduct the service at the customer's facility so drivers can focus on other deliveries, giving our customers greater flexibility."
Scheduled on-site servicing and repairs are available to customers in the Sydney, Melbourne and Adelaide metropolitan areas between 7am and 5pm. As the network continues to expand, operators in other areas are encouraged to check the MaxiTRANS website for announcements of services in their area.
MaxiASSIST will also respond to calls if customers require trailer breakdown support at any time, via its network of mobile trailer mechanics.
"It's about being where we're needed, when we're needed, so our customers can keep their freight and our economy moving. That's what MaxiASSIST is all about," Buchanan says. "It's another demonstration of MaxiTRANS' ongoing commitment to providing customers with safer, more efficient and reliable transport solutions.
"Significantly, MaxiASSIST is available for all transport operators who own commercial trailers, not just MaxiTRANS customers. MaxiASSIST will service all brands of commercial trailers to get drivers back on the road and continue on doing what they do best."
For emergency trailer breakdown support or to schedule an on-site service, customers should contact MaxiASSIST on 1300 247 629.
MaxiTRANS
03 8368 1100
www.maxitrans.com