SCARA ROBOT SUPPORTS 6KG LOADS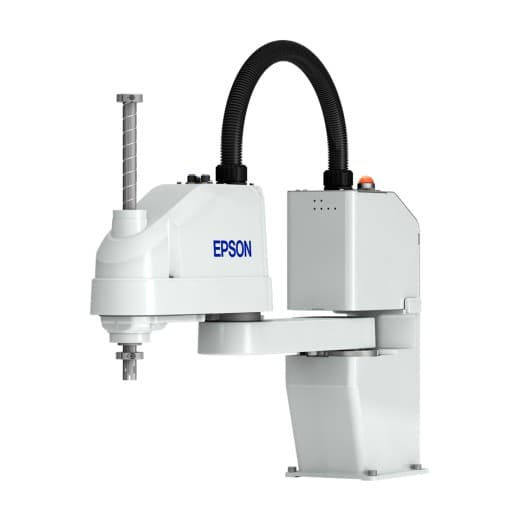 Epson has begun the global rollout of its T6 SCARA robot, available locally from Motion Solutions Australia. Like the other members of the T series, the T6 features a built-in controller for maximum simplicity of installation and usability. The T6 is billed as a brawnier version of the popular T3, and is ideal for automating simple material handling tasks, supporting payloads up to 6kg.
T series robots can be used instead of multiple low-cost single-axis robots that take up a lot of space and require regular adjustment and maintenance. The integrated controller eliminates the need for controller setup and cable routing, making system setup and redeployment much faster and easier.
With a separate controller no longer taking up space, the entire robotic system is more compact, allowing manufacturers to use their factory floor space more efficiently and productively.
The T series features battery-less motors to reduce running costs and line downtime. And the end-effector I/O ports are provided near the end of the robot arm and supplied with 24V power.
All T series robots have a wide power supply range, and can off anything from 100 to 240V AC single-phase power. They also offer outstanding energy performance, consuming 50% less electricity than earlier models thanks to more efficient use of power.
Motion Solutions Australia
03 9563 0115
www.motion-solutions.com.au