SCAFFOLDING SECURES SAFE STAIRWELL MAINTENANCE
28-08-2017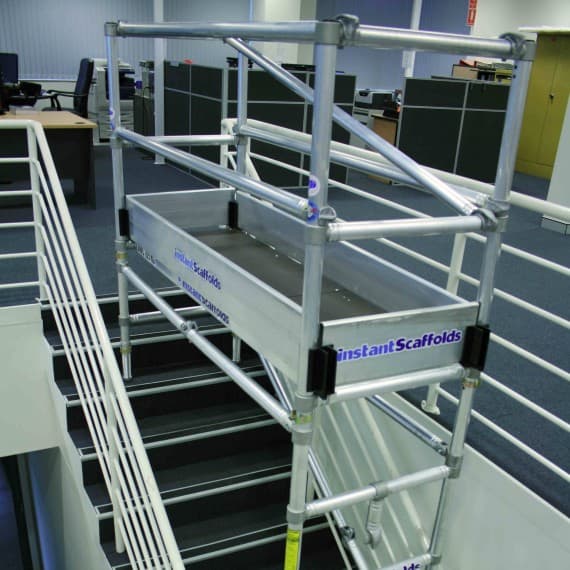 Scaffolding specialist Instant Access has developed a number of application-specific variants of its acclaimed Australian made 400 Series aluminium scaffold, including the Instant Stairwell.
This lightweight and modular scaffold provides a safety-enhancing solution to the problem of accessing walls and overhead areas in stairwells – of any depth.
Components snap together without the use of tools and provide a comfortable, secure and safe platform for working on stairway walls, ceilings and overhead equipment.
And because the Instant Stairwell is fully compatible with all Instant Access 400 Series scaffolding it is effectively infinitely expandable.
The secure construction of the sections is based on Instant Access' unique dual rib-grip process. Not only does this mean that each joint is three-times stronger than any welded equivalent, the company backs this claim up with a ten-year warranty on all the rib-gripped joints.
Instant Access
1300 10 20 80
www.instantaccess.com.au