Materials Handling & Equipment
Published 24-09-2019
| Article appears in October 2019 Issue
SAVING ON A JET PLANE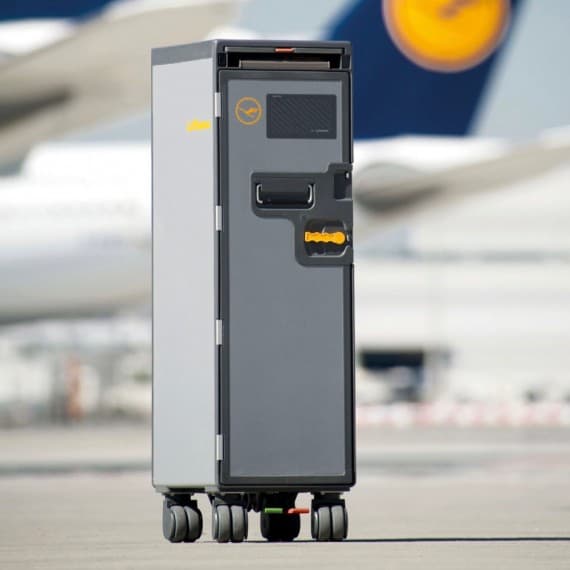 Lightweight construction plays a major role in aircraft design, whether they are carrying passengers or cargo. And these weight considerations are not just financial, they are also environmental: a reduction in weight of just 1kg can save an airline 31,000L of jet fuel and avoid around 78,000kg of CO2 emissions per year.
So airlines are constantly on the lookout for potential savings, as well as partners who know how to achieve them. And every little helps - sometimes in less obvious parts of the plane.
Service trolleys are an indispensable feature of passenger airliners, carrying food, drinks and souvenirs along the aisles for the cabin crew to distribute.
One producer of these trolleys, Frankfurt-based Spiriant GmbH, recently set out to design a lighter weight service trolley that would help cut down on fuel consumption and CO2 emissions. With this in mind, the company turned to Tente for suitable castors.
Tente had already developed an impressively low-weight castor at the turn of the millennium: the Aviana. So, in close consultation with both Spiriant and a leading German airline, the company's designers set about making the castor even better for use in airliners.
They modified the wheel, fork and bearings using an ultralight synthetic material, and introduced aluminium for the fixings. The result was the Aviana light, weighing just 350g each.
Saving weight was not the only consideration, though. High standards of hygiene, stability, safety and design also had to be met. For example, the synthetic material used is particularly stable, yet still guarantees a high degree of flexibility. The contours of the fork were designed to allow effortless manoeuvrability in the small kitchen and narrow aisles.
The locking system was designed with flight operations in mind, so the trolleys stand firmly and securely when the aircraft are climbing and descending and even in turbulence. Finally, the castors had to be supplied in the client airline's corporate colours.
The Aviana light saves 1.3kg per set of castors, and the airline has 30,000 trolleys in service. As a result, the new castors are saving the company 11 million litres of jet fuel per year while protecting the environment with a 28 million kilogram reduction in CO2 emissions.
Tente Castors & Wheels
1300 836 831
www.tente.com.au