Save time and space with finder series
05-08-2013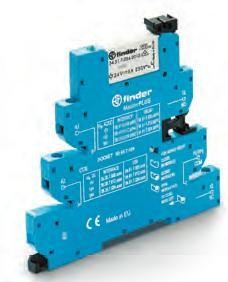 The Finder 39 Series Relay interface modules are making a big impression in the Australian industry.
Their ultra slim, simple and versatile make-up provides valuable savings on time and space.
With a width of 6.2mm, 35mm DIN rail mounting and the ability for quick and easy connection to PLCs via Master Adapter, the 39 Series now available from NHP are also suitable for a range of applications.
This is heightened by the availability of five assemblies including Basic, Plus, Input, Output and Timer ensuring your application requirements can be met.
Unique patented replaceable fuse modules are also available for the Plus and Output assemblies.
NHP Electrical Engineering Pty Ltd
Ph: 1300 647 647