SAVE FINGERS: GIVE CONVEYOR BELT MAINTENANCE THE BIRD
16-05-2017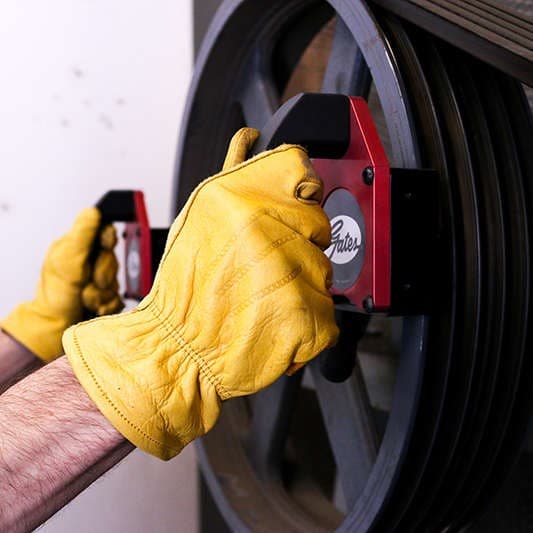 Conveyor belt installation and maintenance has always carried the potential for injury. But Gates Australia reckons it can reduce this risk considerably with the development of the BIRD (belt installation and rotation device).
Even with the belt drive shut down, locked out and tagged out, the simple act of turning the drive by hand to inspect its workings leaves personnel at risk of finger and hand injuries. Maintenance staff will routinely pull on the belt or grab the edges of the pulley or sprocket to turn the drive, running the risk of limbs becoming trapped and injured.
The BIRD avoids those risks. It incorporates a pair of powerful permanent magnets that attach to the belt sprocket. Once fully engaged, the ergonomic aluminium handles allow operators to easily rotate the drive, allowing maintenance and installation in the safest way possible.
According to Gene Halden, National Sales Manager – Industrial at Gates Australia: "Until now, there existed no product that addressed the risks associated with belt maintenance. Now, it's easy for plant operators to ensure that their belt drives are properly maintained while also keeping employees safe and preventing injury."
Gates Australia
03 9797 9666
www.gatesaustralia.com.au