SATELLITE RESEARCH CENTRE LAUNCHED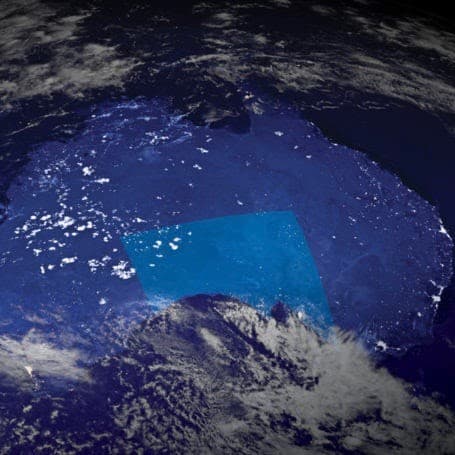 The Australian space industry has received a $245 million injection with the launch of the national Cooperative Research Centre for Smart Satellite Technologies and Analytics (SmartSat CRC) headquartered at the University of South Australia.
The SmartSat CRC will bring together a $190 million cash and in-kind investment from 82 industry and research partners with a $55 million pledge from the Federal Government over seven years.
The funding for advanced telecommunications and intelligent satellite systems makes this the biggest space industry research collaboration in Australian history.
Bid leader Professor Andy Koronios says that until now Australian capabilities in instrumentation and communications technologies have not been brought together to capitalise on the exponential growth of the US$345 billion space economy.
"For a nation with a footprint covering one-tenth of the planet, Australia has had very little presence in space," he says. "We cannot rely exclusively on the goodwill of other nations to meet our communications and connectivity needs or to monitor our nation and our resources."
He also says that Australia can no longer rely on terrestrial connectivity as the world has started connecting everything from cattle to hospitals digitally with Industry 4.0 applications.
"No amount of land-based communication infrastructure can fully solve the digital divide that exists in a massive country like Australia."
The SmartSat CRC plans to build a flock of satellite assets that Australia can task and control to be the country's first space infrastructure for connectivity and earth observations.
"We will create a data freeway in the sky by using new, game-changing technologies such as laser and quantum communications and artificial intelligence systems."
The satellite constellation is envisioned to provide advanced remote sensing capabilities to help Australian farmers, emergency services and border security monitor the expanse of Australia.
The SmartSat CRC bid is the latest in a series of announcements cementing South Australia's position as the headquarters for the space industry in Australia.
Late last year Adelaide was announced as the home of the Australian Space Agency, to which a $6 million mission control centre for small satellite missions and an educational discovery centre were added in March.
South Australia has been a significant player in the nation's space industry and is home to major Tier 1 defence companies and several emerging space start-ups, including Fleet Space Technologies, Inovor Technologies and Myriota, which have all announced IoT initiatives this year.
Last December Southern Launch also announced it would establish a launch facility on Eyre Peninsula, in the state's west.
The South Australia Space Industry Centre, launched in 2017, has been instrumental in helping establish the space sector ecosystem in the state and reports that there are more than 70 companies employing 800 people in the industry in South Australia, including Italian space company SITAEL.