SAMSUNG HAS PATENTED SMART LENSES WITH BUILT IN CAMERA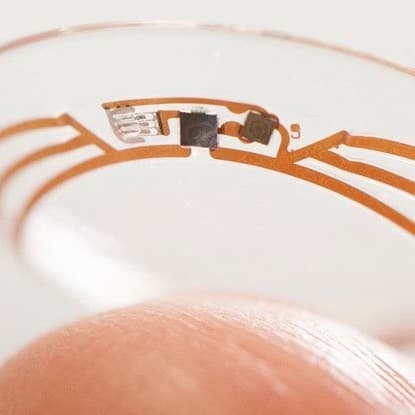 South Korea has just granted Samsung the patent to create a smart contact lens. What makes it so smart? The fact that the new lens has the ability to project images directly into the users eye,
The lens are apparently going to be equipped with a built-n camera and sensor that can be controlled by blinking, and content is can be sent to your smart device through embedded antennas, where the data is then processes.
These lenses seem to be the alternative to augmented reality experience. The contact lens will be able to allow users a seamless and improved augmented reality experience.
The blinking motion controls the ocular interface has been met with some concern, and the tit may lead to a number of unwanted and awkward input. However, there is the option to control the interface with the smart phone instead.
Google and Samsung have both filed their smart contact lens patents in their respective countries in 2014; however, it's possible that both companies are currently just at the concept stage, rather than actively developing smart contact lens prototypes.
Google has filed on the basis that its main function will be for medical use, while Samsung plans for it to be a replacement of smart glasses.