SAMSUING DEVELOPS DIGITAL EYE WITH IBM'S TRUENORTH TECHNOLOGY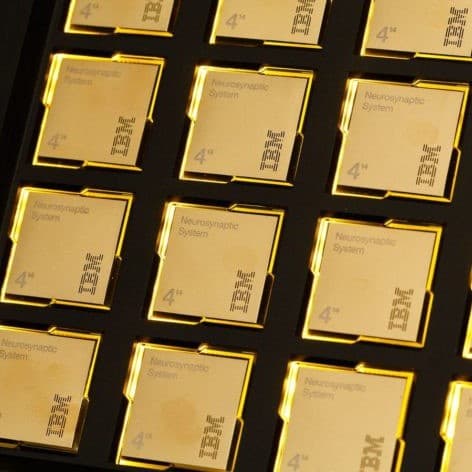 In a step towards new innovative ideas, Samsung has announced that they have developed a new prototype for digital eye.
Built on IBM's neuron inspired TrueNorth Process, the new digital eye is a step towards a more futuristic world.
The TrueNorth chips function differently from traditional CPU's that can be found in more everyday electronics. Instead the new chips are built on highly connected computer cores, which is meant to mimic the way in which the brain ways, with each of these cores sending short messages to other in to process data.
These kind of chips are designed to process large amounts of data and conserve energy. Samsung has utilised the TrueNorth into its Dynamic Vision Sensor.
This senor uses the processor to analyse camera pixels for the changes at 2000 frames per second. This frame rate allows the digital eye to track movement in a 3D space accurately.
Samsung has showed off its new system in the form of a TV system that can understand hand gestures finger waves, and other small movements from a few metres away.
The Air Force Research Laboratory is investigating how successful the processors are at detecting computer attacks, turning text and audio in searchable data, and allowing for autonomous drone flights. 
The Lawrence Livermore National Laboratory has successfully used the processor to pick out vehicles in cluttered overhead video surveillance simulations.
What makes Samsung's digital eye so impressive is the acute electrical consumption, at about a tenth of a typical smartphone processor, meaning that this chip or similar designs could be implemented as an assistant processor alongside today's CPUs, even in relatively low power systems.
TrueNorth is also suitable for use in higher-end systems and AI research.