SAFETYCULTURE'S iAUDITOR READY FOR WINDOWS 10 PLATFORM
21-06-2016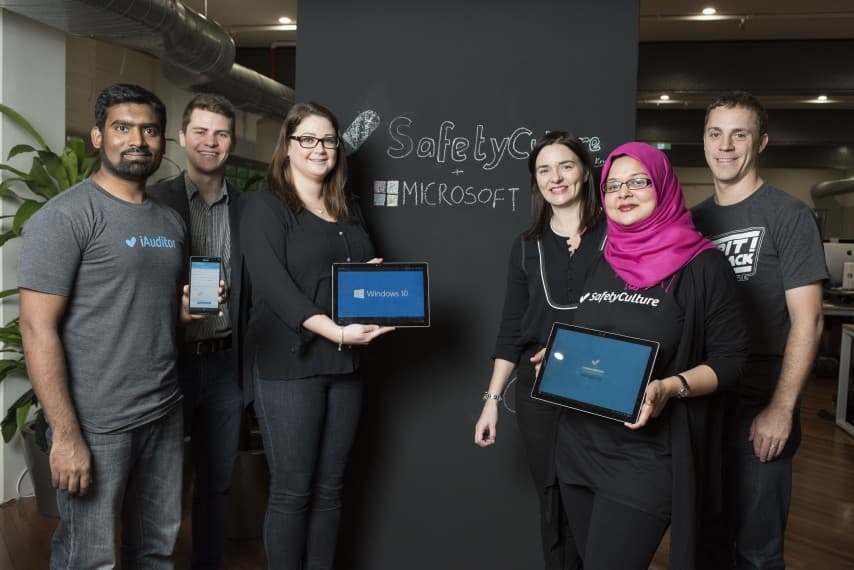 SafetyCulture, a mobile focused tech company that works towards optimising workplace safety and quality has announced the availability of their iAuditor mobile app and platform for Windows 10, reaching beyond the iOS and Android platforms.
iAuditor is reportedly the world's most used, most powerful inspection app used by brands such as Coca-Cola Amatil, BHP Billiton and Coles.
The app boasts users from a range of different industries including hospitality, retail, manufacturing and various others. With the app workers are able to take responsibility for their safety as iAuditor simplifies on-site audits, can identify hazards and produces reports that can shared and analysed.
The native Windows functionality allows a streamline experience for collecting inspection data and syncing it with the SafteyCulture platform, even in remote areas.
Currently, 300 million devices run Windows 10 worldwide, a press release from SafteyCulture stated that enabling Microsoft customers with the ability to ensure safety in workplaces with unreliable connections is crucial.
Consumers can now use SafteyCulture's iAuditor as a Windows 10 app, to use for audit, security inspections, employee training, and asset maintenance.
"Mobile is the perfect vehicle to help companies maintain safe, quality workplaces across the globe," said Chris Bright, ISV Lead, Microsoft Australia.
Gillian Findlay, Chief Operating Officer at SafetyCulture, said, "Working with Microsoft and its customers brings us one step closer to our core mission – helping build safer workplaces. With availability on Windows 10 and automatic syncing with the SafetyCulture platform, the SafetyCulture iAuditor app creates a seamless experience for workers and managers alike to conduct offline inspections and analyze the data to improve operations."
"In an increasingly connected world, it's critical for organizations to protect their people and environments, and partnering with SafetyCulture to bring the No. 1 app for conducting safety inspections into the Windows 10 app store makes this goal a reality."