SAFETY FOR WOMEN WITH STYLE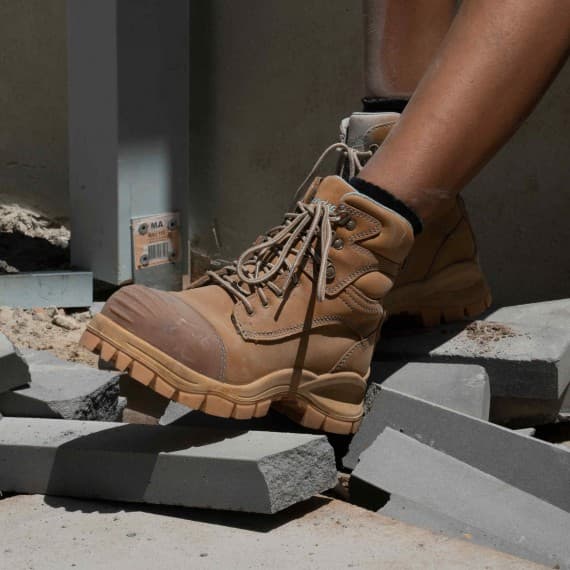 Australian footwear brand Blundstone has combined the latest technology with design flair to launch a new range of safety boots specifically designed for women. Blundstone's Women's Safety Series boots bridge the gap between safety and style, providing a sturdy, reliable and fit for purpose boot designed for optimum support, protection and comfort for the toughest job sites.
From construction to property, engineering and electrical trades, the 892 and 897 styles, are part of the wider Women's Safety Series providing an extra level of support and cushioning with Blundstone's SPS Max Comfort system. They also incorporate the company's XRD technology, which provides repeated impact protection by absorbing up to 90% of energy with every step taken.
"The launch of the Women's Safety Series shows our commitment to ensuring women, like men, have choice and access to high quality safety boots needed for longevity in their careers", says Adam Blake, Blundstone Global Head of Brand, Design and Consumer Engagement.
"Our research team searches the globe for the best materials and components sturdy enough for tough building environments and have designed these boots specifically for women for a better fit and to incorporate an array of safety and comfort features, including easy release lace locks, zip sides, and water-resistant leather uppers as well as a style-savvy look for women on the job," he adds.
The boots are designed with moulded TPU bump caps to avoid abrasions, built-in steel shank for maximum torsional stability, impact-resistant steel toe caps for ultimate protection, and rubber outsoles specifically designed to increase slip resistance in varied environments.
Blundstone
1800 258 669
www.blundstone.com.au