Published 19-05-2020
| Article appears in April 2020 Issue
SAFETY AT THE WHEEL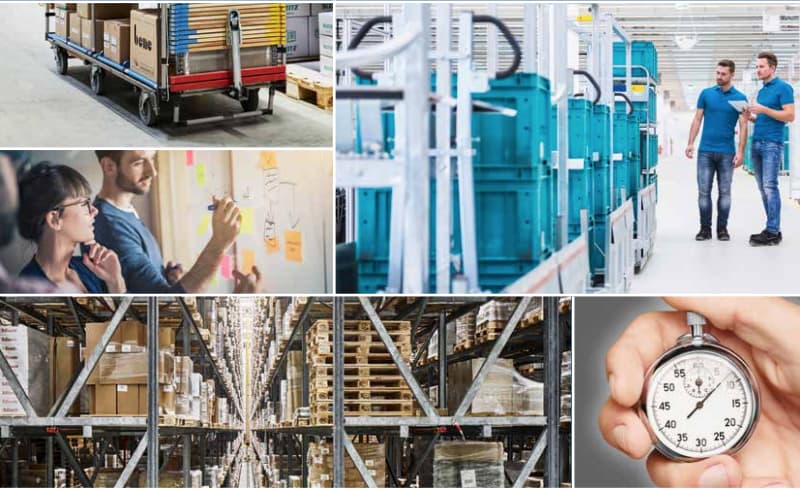 If logistics is the art of moving products in the most efficient way from A to B, then intralogistics takes the concept to another level.
Within every modern warehouse and distribution centre, the quest is on to optimise the flow of materials and information, using technology, equipment and labour in the best way to get things to market faster and cheaper.
Tente, a leading name in smart mobility since 1923, produces the castors and wheels that keeps industry on the move.
Tente's product range has been designed to meet the needs of logistics service providers. Safety, efficiency and ergonomics are all front of mind throughout the development process.
The E-Drive is perhaps the encapsulation of Tente's design philosophy. An intelligent electric drive system, the E-Drive can shoulder the physical exertion involved in the transportation of large volumes of goods.
Practically built, the battery-powered E-Drive is controlled by a hand-held unit, and is easily integrated into existing appliances. Its ergonomic design helps to prevent employee neck, back, shoulder and hand pain, instantly improving workplace productivity.
Tente's range of central locking castors further enhance the ease and safety of modern warehouse logistics. Multiple castors can be locked simultaneously with a central operating lever, while Tente's Alpha automatic locking system can bring a work platform to an instant standstill with the release of the operating handle.
If you're working on uneven or slippery floors, the last thing you want is a runaway platform rolling over feet. Tente's foot protection system cushions castors to prevent contact between a foot and the wheel.
Just as important as accident prevention is ergonomic design that cuts down on the physical effort required by your employees. One dodgy wheel can make all the difference between a smooth ride and a potential injury.
Tente has improved the castor design with its two-wheel Linea series, which increases manoeuvrability and cuts down on swivel resistance. An optional kick pedal makes operation even easier.
The safety of your staff is one thing, but the safety of your product is another matter entirely. Fortunately, Tente's Kappa Flex range has you covered.
A spring-loaded housing construction compensates for uneven floors, and ensures the Kappa Flex can smoothly transport your fragile items.
Even the heaviest loads need not be a logistical nightmare. The Omikron Quadro features up to four wheels per castor for the safe transport of heavy loads. The quad-wheel system evenly distributes high-capacity loads without a loss of manoeuvrability, and minimises floor impressions.
On the other end of the spectrum, the compact, single-wheel Scout is ideal for driverless transport trolleys. Long-life grease keeps the wheel moving, while the slim design easily navigates narrow passageways.
It's not only the way Tente's wheels move that makes them the ideal choice for your intralogistic needs; it's how they move.
Tente's wheels come in four flavours. Duratech, a near-indestructible combination of polyamide and duroplastic, ensures smooth, precise and quiet operation under high-pressure loads in environments hot and cold.
Heavy loads and high speed are a dangerous combination, but not for the Ultratech range of wheels. Their variable hardness and flat and crowned profiles provide manoeuvrability at speed.
For the sound of silence, the Elastech series reduce noise emission and provide high running comfort thanks to their elastic and silicone rubber construction.
Tough operating environments can devastate your wheels, making them harder – and more dangerous – to operate. That's not a problem for the Novatech line, which is built with cut-resistant and anti-static material for the ultimate low-maintenance performance.
There's always a way to optimise the logistical flow of your operations, but it's best to start from the ground up.
If you're looking to improve productivity, cut down on employee injury and be carried by some of industry's smoothest, yet toughest wheels, contact Tente and ask for a catalogue, or visit www.tente.com.au.