SAFETY SWITCH AND GATE BOX COME TOGETHER FOR PROTECTION
22-05-2018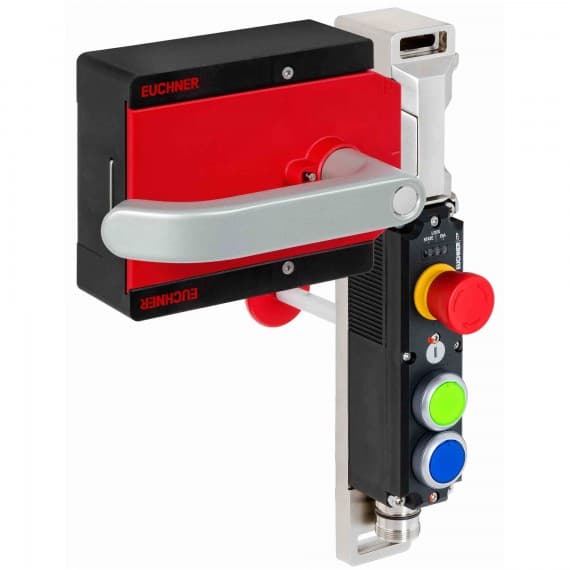 Euchner has combined two of its key safety products to create a compact and enhanced protection module for guarding applications.
The Euchner CTP transponder-coded safety switch is now available mounted on a sturdy lock plate, combined with a Euchner MGB (multifunctional gate box) handle module to form a compact safety door protection device. This is the ideal solution wherever a slimline switch housing is needed, such as on safety fence corner posts.
Concealed mounting holes in the handle module and lock plate protect against tampering. A lockout bar is additionally integrated into the handle module to prevent the plant from starting during maintenance or cleaning work, for example. A simple plug connection reduces wiring work.
The combined system is compatible with any switch from the CTP family. When combined with a CTP-Extended, the system offers additional controls and indicators directly in the cover lid of the switch. The resulting switch is a slimline safety door protection device with the properties of an MGB.
Like all safety switches from the Euchner CTP series, the CTP with handle module achieves category 4/PLe in accordance with EN ISO13849-1, without additional fault exclusion. It complies with all the requirements of EN ISO14119. With ingress protection to IP67 and IP69K and a locking force of 3900N, the CTP is an all-rounder for demanding environments.
Treotham Automation
1300 65 75 64
www.treotham.com.au