Safety show breaks new ground
05-12-2013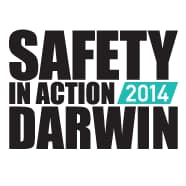 The first ever Safety In Action in the Northern Territory opens its doors in Darwin in March next year.
Organisers Informa Exhibitions Australia (formerly AEC) say the Show is in response to industry requests for a major safety show in the Northern Territory's capital city.
Between 80 and 100 exhibitors are expected to be represented at the show.
More than 50 percent of space has been allocated, with another 40 stands still available.
Visitors representing industries such as oil and gas, mining, maritime, defence, manufacturing and construction are expected to attend.
Tony Francis, Exhibition Director of Safety in Action Australia-wide, says the expansion of the trade show to Darwin was driven by an increase in demand for an event in the Northern Territory.
"The whole thing was driven by the industry there. We had companies based out in Darwin wanting to be a part of the trade shows, he says.
"Darwin is a booming economy and we've received support from the Northern Territory government and NT Worksafe to go ahead and launch a Safety in Action event in 2014. Already we've received so much interest from companies wanting to be a part of the show."
Scheduling changes would allow visitors and exhibitors nationally to get the most out of the exhibition.
The new two-day regional show will be held at the Darwin Convention Centre, Darwin from March 19-20.
For more information or to book a stand contact the Safety Team on 03 8672 1200 or email
safety@informa.com
.