SAFETY SHOES CLOSE THE GAP ON SPORTS FOOTWEAR
10-03-2017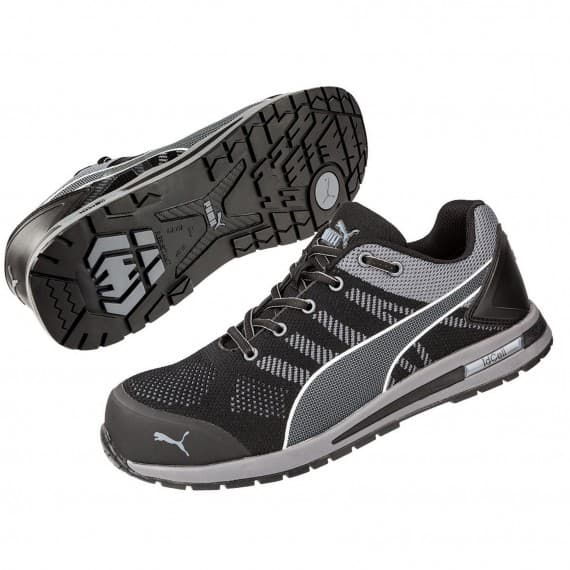 Available now from Trading Downunder, the Puma Safety Elevate Knit is a metal-free low-cut shoe featuring a composite toecap with 200J impact rating. The knitted upper is made of high quality breathable material with scuff cap toe protection to reduce abrasion.

The durable rubber outsole is 300°C heat resistant and SRC anti-slip rated, which meets the highest standard for slip resistance in safety shoes. A shock absorbing idCell is embedded in the heel, further enhancing the wearer's comfort.

The Puma Elevate Knit is ideal for a mobile workforce in sectors where lightweight footwear is preferred, such as the transport or warehousing industries.

As with all the styles in the Puma Safety range available in Australia from Trading Downunder, the Elevate Knit is certified to Australian Standard AS/NZS 2210.3: 2009 Class 1.
The Puma Safety Elevate Knit embodies novel technology in producing sports footwear that allows for the upper to be produced from a single thread, substantially reducing stitching but still incorporating patterns and designs that would normally be sewn together.
"Despite being lightweight, this style does not compromise on its safety features," says Alessandra Pizzardello from Trading Downunder.

Trading Downunder
02 8678 1546
www.tradingdownunder.com.au