SAFETY SENSOR RANGE OFFERS THREE DIFFERENT TECHNOLOGIES
18-05-2017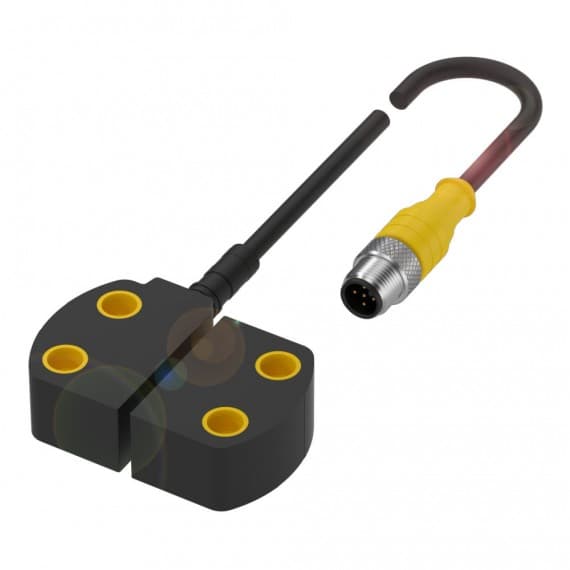 The transponder coded sensor features a unique RFID coded target
Balluff has expanded its safety portfolio with magnetic, transponder and inductive safety sensors. All the new devices can be interfaced using the Balluff IO-Link I/O module or to any safety controller using standard M12 connectors.
The new magnetically coded safety switch is a noncontact device, and so is not affected by mechanical play, for example when doors settle or are improperly aligned, and so is simple to install. With separate processing electronics the safety switch can be used for applications up to PLe/SIL 3.
The new transponder coded safety sensor is also ideal for monitoring guard doors and flaps. The passive RFID transponder has a unique identifier, which increases the security of the sensor system.
The sensor features a generous detection range, which helps with immunity to vibration and mechanical play on the protection device, and simplifies installation. The device can be used in applications up to PLe and SIL 3 thanks to the integrated safety logic and the OSSD output stage.
The third addition is an inductive safety sensor that detects metallic targets, and so unlike traditional safety switches it requires no special mating part. This means, for example, that it can generate safe signals for position and end-of-travel or directly sense metallic workpiece carriers. This sensor is also suitable for use as a pulse transmitter for counting tasks and speed sensing.
Balluff
1300 225 833
www.balluff.com