THE SAFETY PARTNERSHIP: CULTURE AND PROTECTION
14-03-2018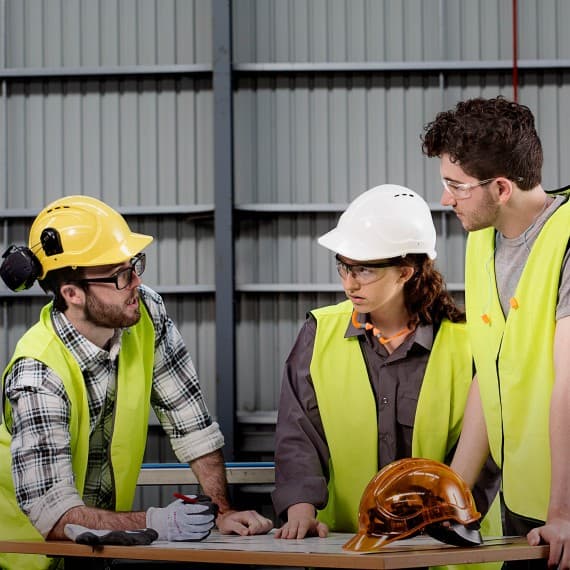 Reports have shown that a worker dies every 15 seconds from a work-related accident or disease – that's a total of 2.3 million people around the world every year. The economic, social, and legal impact of accidents makes worker safety a top priority for commercial and industrial employers around the world.
Studies have shown that building an enduring culture of safety can be the most cost-effective and proven accident-prevention process. Creating and internalising this culture is the most successful way to minimise costly injuries and maintain a safer, more productive and engaged workforce.
Defining a culture of safety
Building a safety culture is a new philosophy of preventing injury in the workplace. Safety is no longer something defined and enforced by management; rather, it becomes the right and responsibility of each and every employee. When workers embrace safety standards and better safety behaviours, they can regulate their own safety much more effectively and consistently.
The key elements for establishing and supporting a sustainable culture of safety consist of the following:
• Demonstrating transformational safety leadership at the managerial level. • Serving as a guide to how employees should behave in the workplace.
• Focusing education and training on behavioural issues.
• Choosing safety equipment employees prefer and want to wear and use.
• Establishing an analytic and diagnostic infrastructure that provides essential information.
• Using technology and services that help coordinate and simplify the right kind of data to create and manage an informed culture of safety.
• Setting measurable goals and providing feedback focused on positive behaviour.
• Appointing safety ambassadors to accelerate culture change.
In summary, a culture of safety exists when safety is everyone's priority and workers make safe choices on their own.
The bottom line
By building an enduring culture of safety, safety managers empower their workers to embrace safety standards and practice better behaviours.
In successful cultures, workers regulate their own safety much more effectively and consistently, become partners in the transformation of their worksite into safer environments, and instinctively make safer choices on their own - for the safety and protection of themselves and their co-workers.
Honeywell Industrial Safety
www.honeywellsafety.com