SAFETY LIGHT CURTAIN DESIGN ELIMINATES BLIND ZONES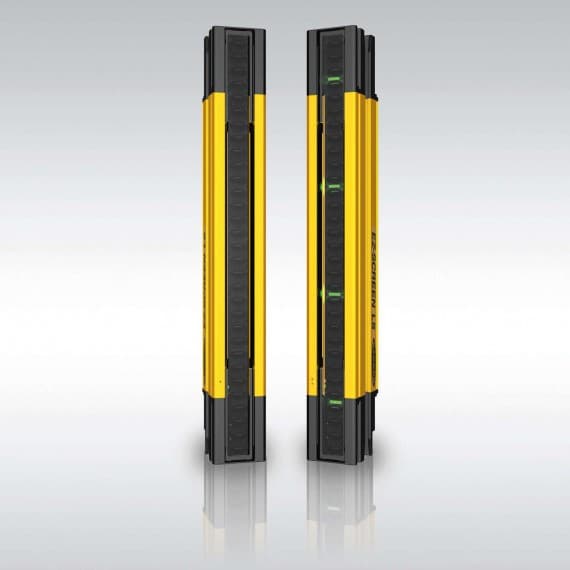 The Banner EZ-Screen LS is a cost-efficient and easy-to-use device for machine safeguarding that is built to withstand the challenges commonly found in manufacturing and packaging environments.
The EZ-Screen LS has an end-to-end sensing design that eliminates detection blind zones when mounted on top of machine work surfaces and between cascaded segments.
The light screen has highly visible and intuitive two-colour alignment indicators that allow for simplified setup, easy troubleshooting and streamlined installation. And there's no software, switch setting or other tools needed for configuration.
To handle a full range of guarding applications, the EZ-Screen LS is available with a choice of resolutions and sizes, and up to four units can be cascaded for more complex guarding applications.
EZ-Screen LS emitters and receivers are protected against impact by a 3mm-thick aluminium housing rated to IP65/IP67 as standard. And a special IP69K version is also available for use in hygienic applications.
Turck Australia
1300 132 566
www.turck.com.au