SAFETY GUIDE ADDS AUGMENTED REALITY TO INCREASE ENGAGEMENT
17-02-2017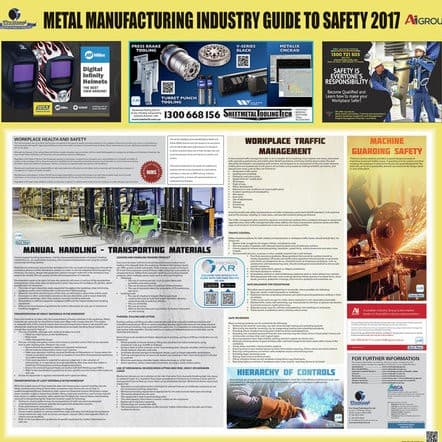 The 2017 edition of the Metal Manufacturing Industry Guide to Safety is available now, free of charge, from Pro-Visual Publishing.
Published in partnership with Australian Industry Group, the 2017 guide covers a range of topics, including: manual handling and transport of heavy and light loads, machine guarding safety, workplace traffic management and hierarchy of controls.
The 2017 edition is the first to feature interactive augmented reality (AR), creating a space for users to experience and access further information using the free Pro-Vis AR app. This interactive content has been found to increase engagement levels, promoting safety as a priority rather than something to be taken lightly.
Pro-Visual Publishing
02 8272 2611
www.provisual.com.au