| Article appears in April 2019 Issue
SAFETY FIRST FOR UNIVERSAL KNIFE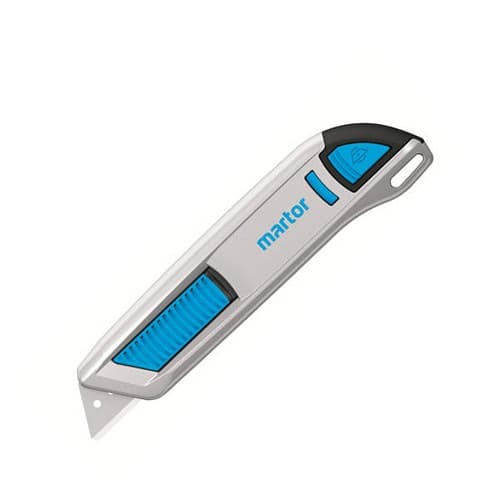 The Secunorm 500 safety knife is the latest general-purpose cutting tool from Martor Australia. Following in the footsteps of its predecessor, the Secunorm Profi, the new design sets new standards for ergonomics and safety. And, like its predecessor, the Secunorm 500 features the company's proven automatic blade retraction to reduce the risk of cutting injuries.
Billed as a true universal knife, the Secunorm 500 is ideal for cutting all common cutting materials, from plastic strapping bands, film and bagged goods through to textiles and three-ply cardboard.
The silver aluminium handle of the Secunorm 500 is shaped to ensure the knife sits perfectly in the hand, improving handling even during the most demanding and frequent cutting tasks. The soft-grip slider also allows for much easier operation, and can be operated from either side - making it suitable for right and left-handed users or for those who need to switch between hands when cutting.
Other improved features include a newly designed blade change button and a choice of cutting depths from 5 to 17mm for those concerned with product protection when cutting.
Martor Australia
03 5940 4476
www.martoraustralia.com.au