SAFETY FIRST: TENTE CASTORS FOR AUTOMATED GUIDED VEHICLES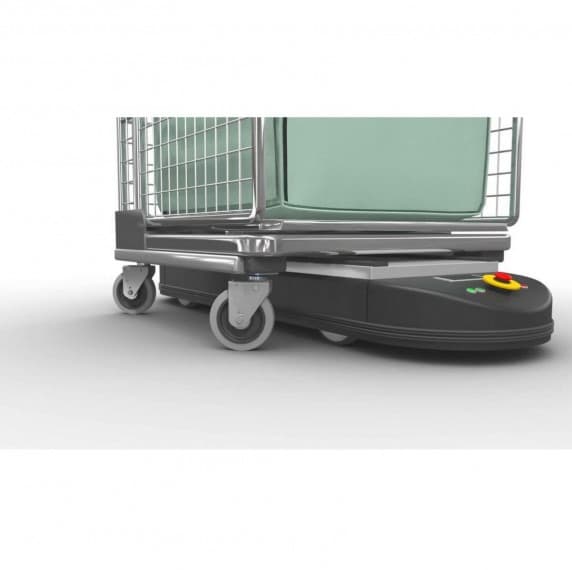 TENTE AGV castors are not only tough, they are extremely safe, making them ideal for hospitals.
The Series 814 Heavy Duty Castor gives maximum operating comfort, minimized risk of injury and better directional stability.
These castors feature a Spring Loaded Directional Lock, so if the castor loses ground contact, it automatically aligns in the direction of motion again.
This is provided by a spring inside the castor, which prevents uncontrolled panning and ensures a smooth passage through doors, elevators and narrow alleys.
The slim design suits all AGVs and because of the spring loaded directional lock, it avoids damage at the collection site.
Due to stainless steel components and sealed ball bearings, it can easily be cleaned and provides protection against splashing water and detergents – a crucial advantage in medical environments.
The optional XSX wheel provides additional safety, electrically conductive wheels protect against discharges.
The castors are rated up to 350kg per castor and can easily be re-lubricated with a grease nipple.
They are available in a total or modular directional lock as well as with brakes.
TENTE Castors & Wheels Pty Ltd
Ph: 1300 836 831