SAFETY FIRST FOR COMPLIANCE IN LIFTING APPLICATIONS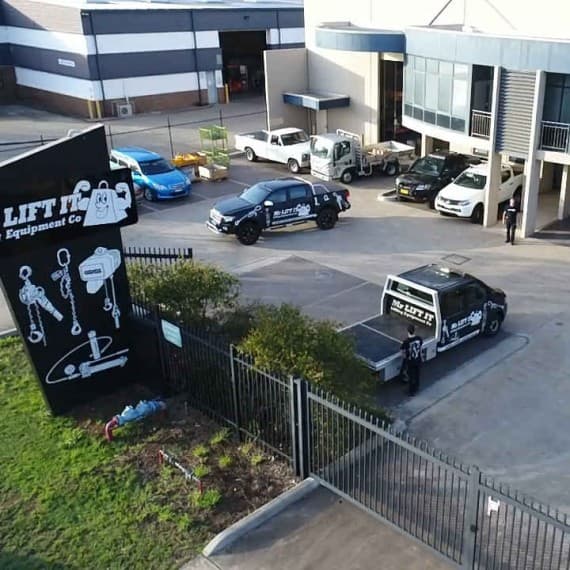 An authorised Enerpac dealer that combines hydraulics and rigging expertise under one roof is expanding into a new 1500m2 warehouse in Ingleburn to meet growing demand.
Mr Lift It has seen a growing demand for proof load testing of items such as chain slings, lifting beams, and specialised custom-designed lifting equipment. This load testing helps ensure compliance with Australian Standards for equipment used in load bearing and lifting applications.
The long association between Enerpac and Mr Lift It has been built around safety, which aligns with Enerpac's Goal Zero initiative, where the company strives for there to be zero workplace accidents while using Enerpac technology.
"There's no room for error in lifting and rigging applications. If just one component cannot take the weight being lifted, lowered or held, there are consequences starting with unwanted downtime or damage to property, and in worse cases, leading to injury or death," says Mr Lift It Director Colin Chapman, who has decades of experience in rigging and high-pressure hydraulics.
"So, for our customers' peace of mind, we provide both tensile and compression load testing, powered by reliable, high quality Enerpac hydraulics," adds Chapman, whose company has been an authorised Enerpac dealer and service centre since its inception more than eight years ago.
"Enerpac shares the same focuses as us – safety, quality, reliability, traceability and support – and their tools are well respected in the market for excelling in all these categories," says Chapman.
"All of our technicians undergo Enerpac Academy training so that they are totally up-to-date with the latest hydraulic tool standards and safety practices," he adds.
Enerpac NSW Territory Manager, Jason Agatsiotis, says that what sets Mr Lift It apart is the company's dedication to finding the best solution. "Mr Lift It does more than just sell individual products – they're often engineering customised solutions to complex customer problems, and ensuring every part is traceable, reliable and standards compliant," he says.
"Mr Lift It's highly qualified technicians also regularly assemble, service and maintain Enerpac equipment, so I'm confident that their customers are receiving Enerpac tools in outstanding condition, and with reliable service and support."
Mr Lift It sees great potential in some of Enerpac's most recent product releases, including the E-Series cutters and E-Pulse hydraulic pumps.
"As a company that goes through countless kilometres of chain and wire rope, the new ECC electric chain cutters and EWC electric wire rope cutters could save us lots of time, while ensuring top levels of safety," says Chapman, who has just received his first new cutters from Enerpac.
"And the new E-Pulse pump looks ideally suited to applications where we want to have a greater level of control over the flow, which is common in load testing applications," he adds.
Enerpac
02 8717 7200
www.enerpac.com