SAFETY FIELDBUS COMES IN A BOX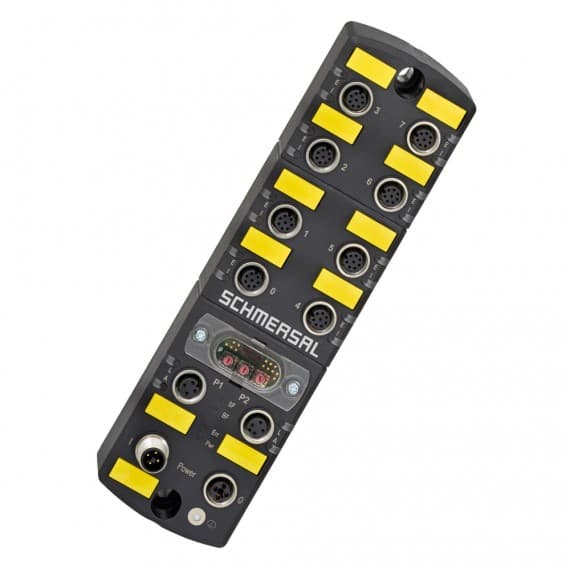 New from Control Logic, the Schmersal Safety Field Box provides a simple installation safety solution for complex machines. It features an 8-pole M12 connector and is compatible with a wide range of safety devices including electronic and electromechanical safety interlocks, switches, sensors, light curtains and operation panels.
The safety fieldbus solution has the advantage of being simple and flexible, with inbuilt signal diagnostics, which all lead to lower installation and commissioning costs. The flexibility is due to the ability to create a decentralised and free topology with simple connection of power, with plug and play device installation with up to eight devices connected to each SFB.
The configurable safety field box allows safety switchgear devices to be connected in the field and freely interlinked on a decentralised basis. Straightforward connection allows for quick and fail-safe installation.
The power supply to the field box is via an M12 power connector with a current carrying capacity of 10A. The cable cross-section of 3mm² allows for simple installation of the field boxes in series with a single central power supply.
Profinet/Profisafe, devices can be connected in up to PLe/Category 4/SIL 3 applications. An integrated web interface is available for displaying status and diagnostic data.
Control Logic
1800 557 705
www.controllogic.com.au