Published 23-04-2019
| Article appears in June 2019 Issue
SAFETY DOOR SYSTEM RAISES MACHINE INTELLIGENCE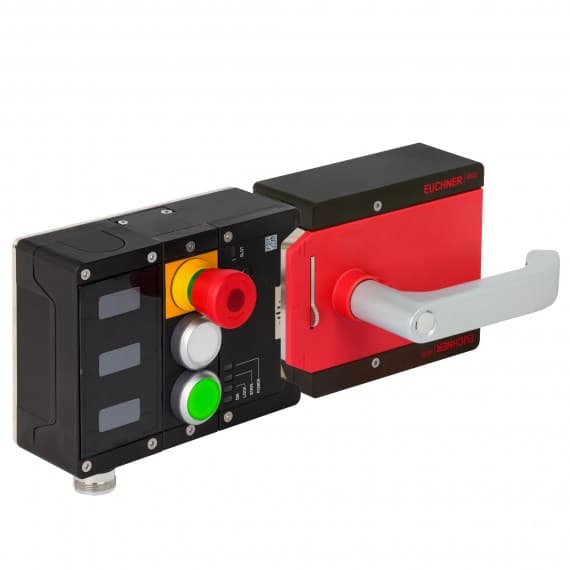 The latest version of Euchner's MGB multifunctional gate box from Treotham Automation is an ideal safety device for non-networked machines. Unlike the other (bus-based) versions of the device, the MGB2 Classic is connected directly to the control system. It has two OSSD outputs, and can be connected in series with up to ten devices.
The MGB2 Classic has a modular design that provides maximum flexibility to machine builders, integrators and users. There is a comprehensive selection of submodules and accessories that can be combined to create the exact solution for each application. These include pushbuttons, selector switches, key-operated rotary switches and emergency stop buttons.
The unit includes a simple DIP switch that enables a choice of configurations for the safety outputs. And the locking module can be switched for doors hinged on the left or right as well as on sliding doors.
The MGB2 Classic features a robust housing, has extensive diagnostic functions and is designed for easy maintenance and customisation. For example, all screws are captive and can be tightened or loosened with just one tool. Furthermore, the use of coded terminals or an RC18 plug connector on the connection modules ensures easy replacement.
Treotham Automation
1300 65 75 64
www.treotham.com.au