SAFETY CONTROLLERS REDUCE SYSTEM COMPLEXITY AND SETUP TIME
01-05-2017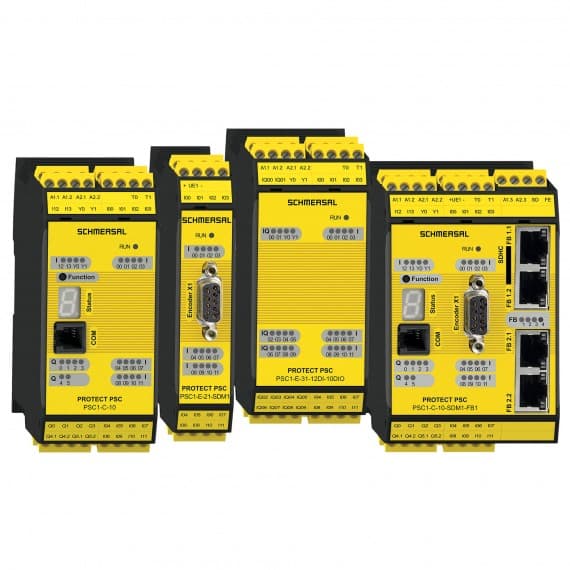 New from Control Logic is the compact Schmersal Protect PSC1 range of safety controllers. Featuring an extremely flexible and efficient design interface, these controllers allow users to tailor-make safety related solutions with simple and reduced setup times and options.
The PSC1 is freely programmable, with I/O extension modules for signal processing of mechanical and electronic safety switchgear, and includes the ability to generate schematic wiring diagrams automatically when the controller is programmed. The range has a universal communication interface, and only requires one hardware element to create a connection to most common fieldbus systems.
Installation is quick thanks to a TUV-certified safe Ethernet network and is suitable for distributing I/O to minimise the complexity and time required to wire the system. An option to integrate the SD bus gateway allows for additional non-secure diagnostic signals from connected sensors to be transmitted via a standard bus system to an automation control system. Signals can be evaluated to prevent downtime and increase plant availability and efficiency.
Control Logic
1800 557 705
www.control-logic.com.au