SAFETY CONTROLLER IS IDEAL FOR SMALLER MACHINES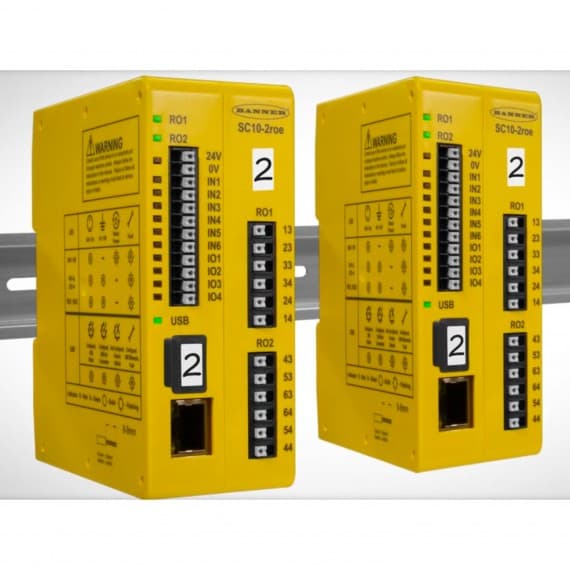 When it comes to machinery safety, compromise is never an option, so it can be difficult to find an integrated safety controller that is cost effective for use on smaller machines.
The Banner SC10 safety controller replaces the functions of two or more safety relay modules and has an intuitive user interface with advanced diagnostics.
The controller can be used with a full range of different safety devices, removing the need to hold stocks of different safety relay modules dedicated to specific safety devices.
There are two 6A safety relay outputs, each with three sets of normally open contacts. And the onboard industrial Ethernet interface provides up to 256 virtual non-safe status outputs and 80 virtual non-safe inputs.
The SC10 safety controller is easy to program with drag-and-drop PC configuration, and the configuration data can be downloaded to multiple controllers via the onboard micro USB port.
Turck Australia
1300 132 566
www.turck.com.au