Safety conference for construction industry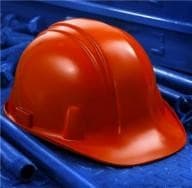 SafetyCon 2012, a two-day safety in construction conference will be held at the Perth Convention & Exhibition Centre on May 24-25. 
As well as discussing the importance of developing a safety culture in the workplace, the Conference will provide an update on new WHS legislation and its affect on the construction sector.
SafetyCon has been tailored for all stakeholders engaged in construction projects to better understand developing safety issues.
SafetyCon 2012 will:
•
Examine the new WHS model legislation in order to assist with a seamless transition.
•
Discuss the key safety issues and challenges the industry face
•
Explore continuous improvement opportunities for OHS management
•
Promote the importance of safety leadership for organisations striving towards developing a safety culture
•
Provide attendees with the opportunity to learn about future safety strategies along with innovative tools and ideas.