Published 05-02-2019
| Article appears in February 2019 Issue
SAFETY AND RELIABILITY ARE KEYS TO WASTEWATER PUMP SELECTION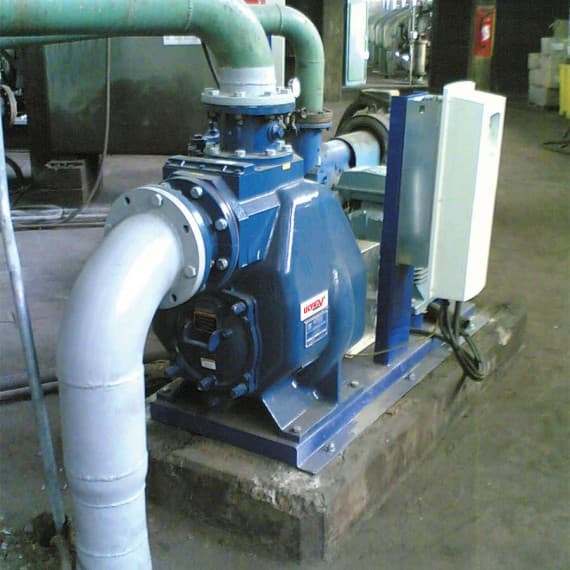 A NSW fruit juice manufacturer has recently selected Gorman-Rupp self-priming pumps for its wastewater service. According to Gorman-Rupp distributor Hydro Innovations, the company chose the pumps because they were the safest option for their operators, and because they considered them the most economical solution.
Gorman-Rupp pumps are installed at ground level, above the waste pit (anything up to 7.6m above water level), and so they can be monitored, inspected and repaired easily and safely. Other technologies are not so easy to monitor and often require the use of cranes and the opening of wet well covers to expose operators to working over water and working at heights.
Gorman-Rupp pumps can be serviced safely by one person, with no confined space entry to worry about.
The fruit juice manufacturer needed a flow of 28 litre/s at a total head of 12 metres, and so a Gorman-Rupp V3B60-B was selected. The V3B60-B is one of Gorman-Rupp's Ultra V Series of pumps, and is the most advanced self-priming wastewater pump on the market today. The pumps have additional safety features to protect both operators and equipment, and have the most advanced maintenance features available.
Some applications can be abrasive or corrosive (or both), so Gorman-Rupp Ultra V Series pumps have a range of materials to best cope with the application, including hardened iron (for abrasive service), 316 grade stainless steel for corrosive applications and CD4MCu (a hard duplex stainless steel) for abrasive and corrosive applications.
Wastewater pumps from Gorman-Rupp are available with flows from 4 to 250 litre/s.
Hydro Innovations
02 9898 1800
www.hydroinnovations.com.au