SAFETY IN ACTION SYDNEY OPENS TOMORROW
01-09-2014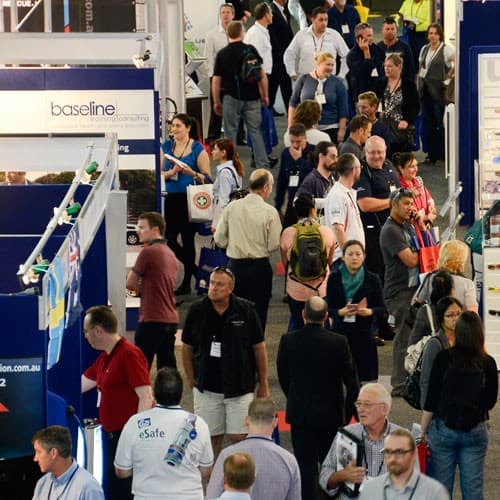 Safety in Action show – the largest exhibition of its kind – opens in Sydney tomorrow with more than 150 exhibitors on show.
Presented by the Safety Institute of Australia, Safety in Action Sydney will feature the latest innovations in safety products. 
The free event offers three days of quality networking, learning and premium safety sourcing opportunities for anyone working in the safety sectors of their industry.
Steve Wiggins, director of Verge Safety Barriers who will be exhibiting at the show, said: "Safety is an increasingly important issue for all manufacturing projects for multiple reasons. This includes, protecting the welfare of employees, providing a safe work environment and controlling construction costs.
"By responsibly handling the issue of safety it can lead to cost reduction in the form of reduction in lost work days, avoidance of WHS fines and legislation, insurance costs and damaged product and plant/property.
"In recent years too many incidents have occurred where inadequate separation between unsafe work zones and valued staff have resulted in severe injury and many fatalities. Gone are the days where a painted line on the floor is an acceptable means of separation."
Exhibitors at Safety in Action this year include Elide Fire Ball Australia and a revolutionary new invention for fire safety – the Elide Fire Ball. 
With the increasing number of older employees in the workplace, Hercules Complete Lifting Solutions will provide the latest solutions in strain prevention and risk reduction.
And Toyota Material Handling Australia will showcase its vast range of material handlings equipment.
A series of Safety Seminars will be held in conjunction with the show.
This year's program includes presentations on building safety, workplace bullying and mental health, drugs and alcohol in the workplace, and driving safety.
Speakers include Fair Work Commission Vice President Joe Catanzariti, Senior Project Manager at Beyond Blue, Nick Arvanitis and Siobhan Flores-Welsh, Partner at Norton Rose Fulbright.
Also, Terry Wong from Move 4 Life will give a presentation on How to Future-Proof an Ageing Workforce Against Sprain and Strain injuries.
The Advanced Logistics and Materials Handling exhibition will again be held with Safety in Action, Sydney.
This is a must see show for professionals looking for packing solutions, industrial cleaning, manual handling and general end to end supply chain solutions.
It comprises key logistics, supply chain and materials handling companies and can be accessed each day of the exhibition.
And exclusive to Safety in Action Sydney, CleanScene, the largest cleaning and workplace hygiene exhibition will be again held.
Presented by the National Cleaning Suppliers Association, the co-located show features a large number of exhibitors catering for cleaners, facility managers, government agencies, and purchasing officers.
This year marks the association's 40th anniversary.
The free exhibition will feature over 50 exhibitors and hundreds of new products catering for cleaners, facility managers, government agencies, and purchasing officers.  
To register for Safety in Action Sydney or for more information visit: http://www.safetyinaction.net.au/sydney/
For more information on CleanScene visit: http://www.cleansceneshow.com.au/
What:              Safety in Action Sydney, Advanced Logistics and Materials Handling & CleanScene
When:             Tuesday September 2,10am-4pm
                        Wednesday September 3,  9am-4pm
                        Thursday September 4, 9am-4pm
Where:           Sydney Showground, Sydney Olympic Park Homebush