SAFETY IN ACTION SHOW OPENS NEXT WEEK
08-09-2015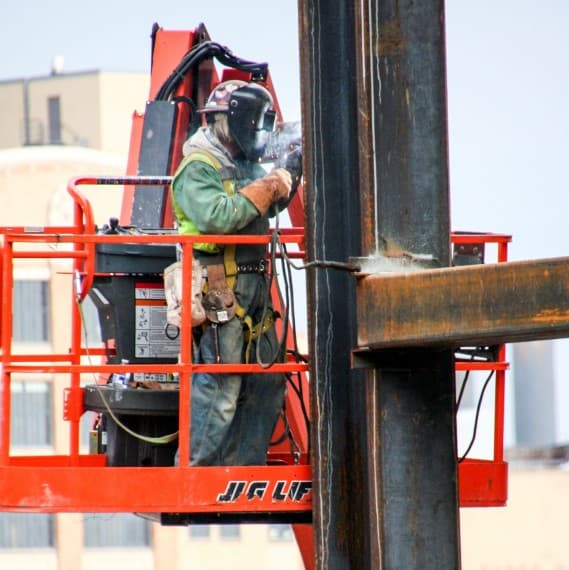 Safety in Action, one of Australia's biggest workplace health and safety events, opens in Melbourne next week.
To be held at the Melbourne Exhibition and Convention Centre from September 15-17, this year's event focuses on driving change to make Australian workplaces safer.
Hundreds of Australian workers are killed each year on the job, and thousands more are injured. 
Complacency is one of the most common issues in workplace safety, and the penalty can be fatal.
Safety in Action will hear from leading authorities in health, research and industry on Putting safety systems to action to drive change.
The event will feature a free seminar program including presentations from the National Safety Council of Australia's Ennio Bianchi, beyondblue's Nick Arvanitis and Dr Paula Mitchell from Fatigue Management International.
"We are expecting over 4,000 people to attend the exhibition, and a high number of those to participate in the free seminar sessions over the course of the three days," said Josko Kazija, Event Director of Safety in Action.
These will feature a range of topics including, how to combat mental health in the workplace, managing fatigue, and improving safety systems.
The seminar series will include the newly launched for 2015 Innovation Hour, showcasing the latest in safety products.
Two recent inventions to be featured are Ferno's HighStep Lift – a ladder free method to access buildings and other tall structures safely – and ASPAC's Athena range of bi-levelling scissor lifts, which enable workers to traverse heights and tackle rough terrain with greater safety and ease.
More than 200 exhibitors are taking part including: BOC, SAI Global, Myosh, ASPAC, Crane Systems Australia, Grifco, Hammertech Technologies, Inbody Australia, IOAC Optical, IXOM and Corporate Chair Systems.
Attendance at Safety in Action Melbourne is free and open to any business and professional with a safety interest. Registrations are available online.
The Safety in Action exhibition is co-located with the Safety Institute of Australia's National Safety Convention.
The two-day conference, which comprises over 70 sessions, features global and Australian safety leaders including:
·       Michael Lutomski (Former International Space Station Risk Manager)
·       Corrie Pitzer (CEO of SAFEMap)
·       Rosa Carrillo
·       Professor Sidney Dekker.
The Australian regulatory environment will be covered by the CEOs of Comcare, and Worksafe Victoria, and Director of FWBC Nigel Hadgkiss.
For more information visit http://www.siasafetyconferences.com.au/safety-conference/national-safety-conference.
What:                          Safety in Action Melbourne
                                     Three-day Exhibition and Seminar
Where:                        Melbourne Exhibition and Convention Centre,
                                    1 Convention Centre Place, South Wharf, Victoria.
When:                        Tuesday, September 15 10am – 4pm
Wednesday, September 16 10am – 4pm
Thursday, September 17 10am – 4pm
Event organiser:       Informa Australia