Safetech rises to the economic challenge
30-03-2012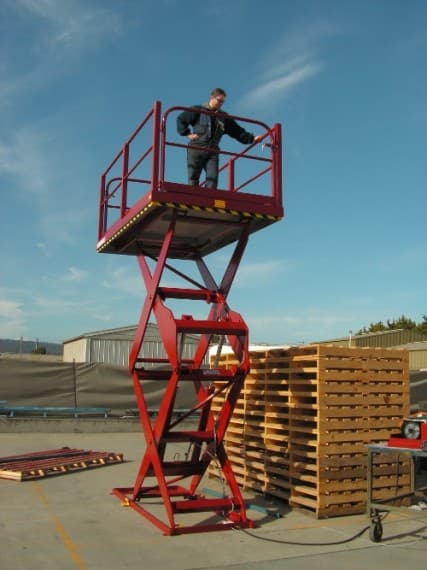 Innovative design … Safetech Goods Hoists


Many Australian manufacturers could be forgiven for thinking that climate change refers to the dark storm clouds gathering around their business rather than something to do with the environment.

The past decade has seen an accelerating rate of challenge and changed circumstance for Australian industry as the dollar rises in tandem with employee costs and expanding, expensive regulation.

And the relentless rise of cheap Asian manufacturing enabled by a communications revolution has not helped the situation.

What's a poor manufacturer to do?

One leading Australian manufacturer that is defying the trend is materials handling specialist Safetech.
Safetech embraces the idea that the only way forward for an Australian manufacturer is to innovate and add value.
The company firmly believes that by offering new products with new features that provide solutions to current problems, Australian industry can succeed. This requires active investment in R&D and a willingness to change. This can be uncomfortable for many companies.
This year has seen the launch of several new and upgraded products from Safetech.
They include a "green" Goods Hoist range that regenerates electrical power and substantially lowers customer running costs over the life of the machine.
The new power regeneration system will be standard on all Safetech Goods Hoists and available on some larger scissor lifts.
It uses the kinetic energy of the descending lift and generates electricity that is returned to the grid. Up to 50 per cent of electrical cost can be saved.  
Safetech Goods Hoists are compliant with AS1735 and can be used to move both people and goods.
Also, the new Safetech Truck Lift range is guaranteed to create a big impression.
The truck lifts provide large retail and office developments with a viable and cost effective alternative to "real estate hungry" truck ramps.
They are among the biggest scissor lifts built in Australia – the first two Truck Lifts each lift 25 tonne, have a platform size of 14m x 6.6m, travel of 12.5m and weigh nearly 60 tonne. Together, these two lifts will regenerate more than $40,000 of electricity each year as they carry trucks between the ground and basement levels of an iconic Melbourne retail redevelopment.
And adding further to its extensive product range Safetech recently released a new cost effective Pallet Dispenser that addresses current OH&S changes and reduces installation cost.  
The Pallet Dispensers incorporate new intuitive controls and a redesigned layout that uses less floor space and is more robust and easier to maintain than other models.
These and other ongoing product and process developments represent the future for Safetech.
They each answer contemporary industry challenges – increased safety, greater productivity and all with a smaller environmental footprint. And they are all products of Australian ingenuity and design innovation.

Safetech Pty Ltd
Ph: 1800 674 566
www.safetech.com.au