The SafeSite Program by Mayo Hardware
31-07-2014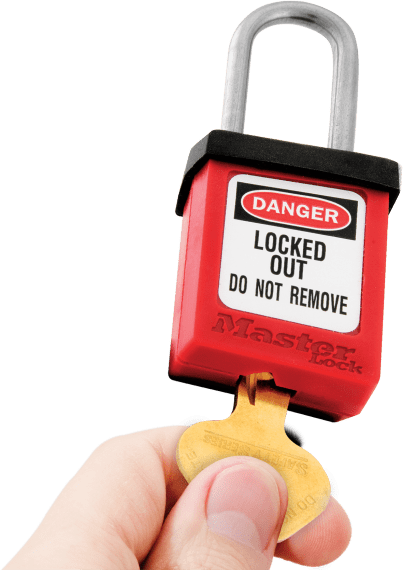 Implementing an effective lockout/tagout system does not have to be a daunting and time consuming task.
The SafeSite Program by Mayo Hardware is designed to deliver complete industry and site specific lockout/tagout solutions with ease and efficiency. The SafeSite Program includes:
Situational Analysis Workshops – Involves all stakeholders to ensure all key requirements and any current systems in place are understood.
Site Assessments —Walk through your site to help identify your exact lockout/tagout requirements.
Procedural Reviews – In partnership with industry leaders we review existing lockout/tagout procedures or create new ones.
Master Lock Safety Padlocks & Accessories – Innovative devices designed to effectively isolate energy sources in the workplace.
Custom Key Systems – Ensure that one employee's key cannot open another employee's personal padlock through key registration.
Custom Engraving - Customise safety padlocks with company logos or other details to minimise lock pilferage and enable quick and easy worker identification.
Plant Identification – Broad range of plant identification solutions including traffolyte labels and RFID labelling to ensure you lockout the correct piece of equipment every time.
Product Expertise – Our experienced and knowledgeable safety team has a broad range of solutions for difficult plant isolations.
Commitment – Post implementation of your lockout/tagout system we provide ongoing "health checks" to ensure efficiences are achieved and maintained.
Support — Our National Customer Service team is experienced in lockout/tagout and are able to recommend the correct solution for your isolation requirements.
Prevent workplace accidents!
Contact Mayo Hardware to arrange a review of your lockout/tagout requirements today.