SAFER AND FASTER: THE INDUSTRIAL INTERNET OF THINGS
22-09-2016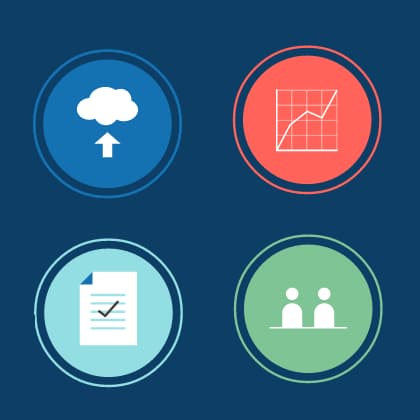 It's saving lives, money, and time. If you're not on-board with the Internet of Things, then you're likely missing out on the benefits; you're competing with over 90 million devices connected in more than ten thousand facilities across the world.
With all of the leaps and bounds in data gathering, analysis, and transmission, the Internet of Things is following in the footsteps of the 'World Wide Web' by becoming so ubiqitous that people barely even think twice before using it.
In short, all of the devices we use are becoming more and more interconnected, communicating through local networks and the internet, offloading processing and data storage onto the ever-growing Cloud.
Where does this trend lead, and how can the average SME get onboard? Luckily, it's easier to get involved than ever before.
International sensing and productivity leader Honeywell has produced a comprehensive whitepaper detailing the full extent of the Industrial Internet of Things (areas of the IOT dedicated to industrial automation) and laying out what it sees as the future.
According to Honeywell, "the IIoT represents a step change in the evolution of automation systems. The benefits that flow from new, highly scalable deployment patterns, smarter devices, more comprehensive data collection and analytics, and broader reach through mobile applications are large. "
The IIOT can be broken into three areas: the cloud, the network, and the edge. Most users and workers will be dealing directly with the edge, which consists of all the on-site 'things' that make up the IIOT like sensors, actuators, and controllers.
The edge is also where a great deal of the advances are being made, producing devices and wearables that are massively improving the quality and safety of industrial processes.
Take, for example, Dorsavi's ViSafe wearable system [http://us.dorsavi.com/visafe/]. A full set of sensors that analyses your employee's movements in realtime, providing clear and actionable data on safe movement, repetetive strain, and muscular strain.
This sort of data has never been avaliable before, and companies able to make use of it are able to craft data-driven workplace solutions, cutting chunks off the $80 billion cost that is workplace injury compensation.
Then there's gps trackers, zone sensors, scanners, panic buttons, personal alarms, heads-up information headpieces, and devices like the now-ubiqitous FitBit.
Safety and information wearables are here, and the industrial sector is a massive consumer.
The oil and gas industry is a strong case study, facing a range of problems that are being overcome by a structured and rational application of IIOT principles. It faces dwindling manpower, inconsistent data collection, and an overall strategy that leaves techs and engineers reacting to problems, instead of preventing them.
"In many ways, the IIoT represents an "undiscovered country", full of promise, but waiting to be explored and mapped out," says Honeywell. They say the future "is a new form of automation system architecture that balances the computational and lifecycle benefits of Cloud Computing with the requisite on-premise, appliance-hosted capabilities necessary to provide safe, secure and long-lasting automation for complex manufacturing systems and processes."
In other words, take in more data with better equipment, and use cloud computing to process it in an efficient way. Then, use that data to make your business leaner and more reliable than before.