A SAFER AERATION ALTERNATIVE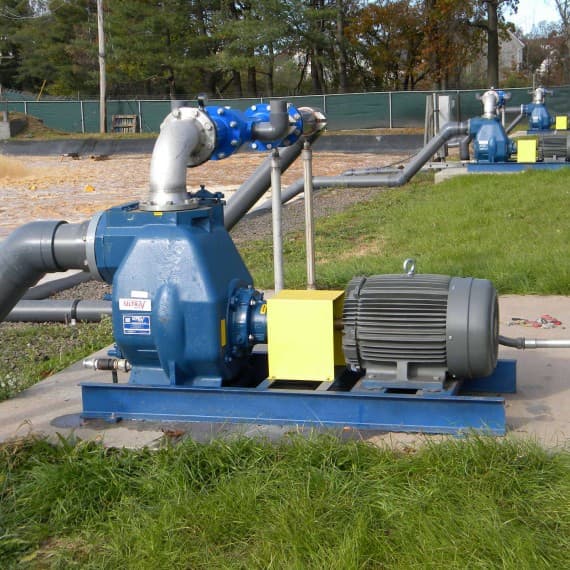 Most of the safety issues/risks associated with surface aerators can be eliminated by using "bank mounted" Venturi-Aerators without performance reduction, according to Australian distributor Hydro Innovations.
With surface mounted aerators, operators can only access them via floating walkways or some kind of vessel, requiring working over water. Alternatively, the aeration devices may need to be lifted out using cranes or other lifting apparatus.
Venturi-Aerators are "powered" by Gorman-Rupp self-priming centrifugal pumps, so they can be mounted on the banks of the lagoons. This means that operators can perform all required servicing and maintenance without having to "work over water", "work at heights" or "work with heavy swinging weights".
When attempting to minimise risks associated with the aeration of ponds and lagoons, designers can eliminate most of them by simply choosing Venturi-Aerators over other technologies. This does not mean that efficiency has to suffer. Venturi-Aerators have been tested to produce as much as 1.86kg of oxygen transferred per kilowatt per hour.
Maintenance of these units is relatively simple as well. With no moving parts in the aerator, only the pump will require any level of maintenance, and Gorman-Rupp pumps have a long track record of reliability and dependability.
One operator can safely adjust clearances in minutes and check and adjust seal and bearing oil levels quickly and easily. And because monitoring is so much easier and more convenient, any minor issues can be addressed before they become problems – all in a relatively risk-free manner.
Hydro Innovations
02 9898 1800
www.hydroinnovations.com.au